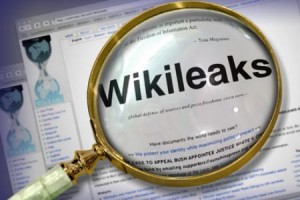 Bermuda has received another mention in one of the Cables being released in the ongoing Wikileaks drama. The whistle-blowing website has released a new diplomatic cable listing key infrastructure units around the world which would "if destroyed, disrupted or exploited, would likely have an immediate and deleterious effect on the United States."
Bermuda is listed in Cable #09STATE15113, titled "Request for information: Critical foreign dependencies (critical infrastructure and key resources located abroad)" which was sent by the US Secretary of State in 2009.
The precise mention of Bermuda is that of "GlobeNet (formerly Bermuda US-1 (BUS-1) undersea cable landing Devonshire, Bermuda." Hundreds of other international structures spanning the globe are listed in the cable.
Wikileaks said the full set consists of 251,287 documents from US officials and international diplomats, and that they will be released in stages over the upcoming months. The UK's Guardian, which had advance access to the documents, says the data dump contains 27 documents from the Bermuda US Consulate from August 28, 2009 and February 23, 2010.
Wikileaks data indicates 68 cables reference Bermuda in some manner, with this one appearing to be the second to have mentioned Bermuda.
Read More About
Category: All, News, technology