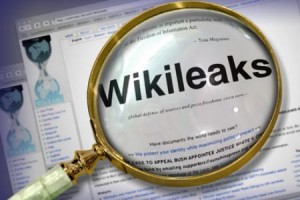 On "Day 2″ of "Cablegate" – the release of over 250,000 secret documents from the US government – there isn't much more Bermuda-related news to report. As we first posted yesterday morning, Bermuda is expected to be mentioned in the data, however no cables pertaining to Bermuda have been released as of yet.
At the time of our posting yesterday, 220 had been released, as of 6:30am this morning [Nov 30] 281 have been released. Wikileaks said the full set consists of 251,287 documents, and they will "give people around the world an unprecedented insight into US Government foreign activities." The documents will be released in stages over the upcoming months, with it unclear when Bermuda's documents will be released.
The media which had advanced access to the documents have not mentioned Bermuda in their reports as of yet,  although they have specifically covered specifics of the US Government negotiating with various foreign countries over the acceptance of refugees from the Guantanamo Bay detention centre. The lack of mention of Bermuda, while covering other nations, could be indicative of lack of comprehensive information within the cables pertaining to our acceptance of four Uighurs last year – however this is speculative, and until all cables are released it will remain unclear what Bermuda-related information is contained within them.
The UK's Guardian, which had advance access to the documents, says the data dump contains 27 documents from the Bermuda US Consulate from August 28, 2009 and February 23, 2010 – meaning the cables being released started after the Uighurs were resettled in Bermuda.
Germany's Der Spiegel, who also had advanced access, has a graphic [pictured below] showing the same 27 documents, saying they are listed mostly as 'unclassified/official use only.' Wikileaks data indicates 68 cables reference Bermuda in some manner.

There is no timetable for when the documents relating to Bermuda will be released; it could be imminently or months down the road. For a full wrap-up of Cablegate see our article from yesterday.
Read More About