Racing continued in the 2011 Bacardi Cup in Miami, a regatta that was originally – until 1960 – sailed in Cuba.
Bermudian sailors Peter Bromby and Lee White moved up from 12th to 7th after a total of 5 races. The duo finished race 4 in 4th place, then sailed to a 5th place finish in the 5th race of the series, and have a total of 31 points.
The photo below, courtesy of Franco Paco, shows Peter.Bromby and Lee White on their way to finishing third in Race 3: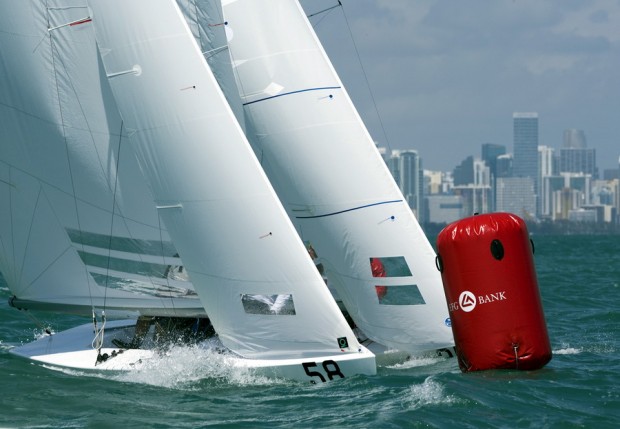 Peter O'Leary & David Burrows from Ireland, are the current leaders with 18 points, while French pair Guillaume Florent and Pascal Rambeau are second with 19 points.
Read More About