The Prince and Princess Edward, Earl and Countess of Wessex, arrived in Bermuda at 7pm this evening [Mar.16]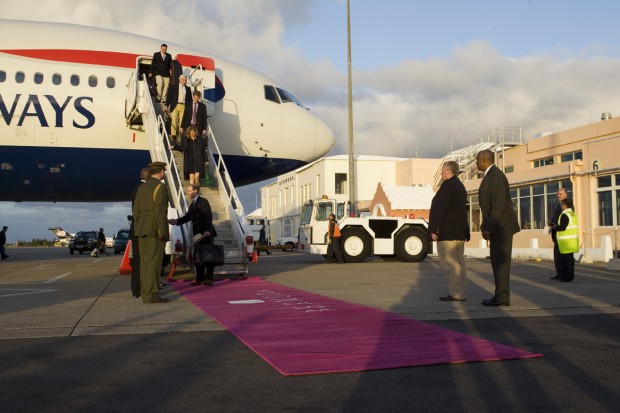 The Royal Couple arrived on a British Airways flight from London, with their two-day visit primarily intended to celebrate the Duke of Edinburgh's Award programme on the island.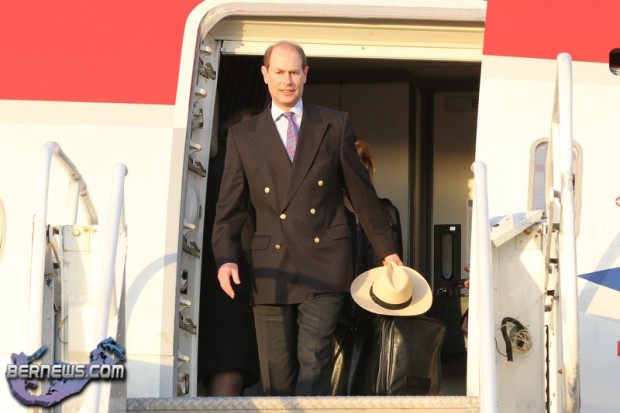 They were met at the LF Wade International Airport by Governor Sir Richard Gozney, Lady Gozney, ADC Major Chris Wheddon, Premier Paula Cox and her husband Germain Nkeuleu.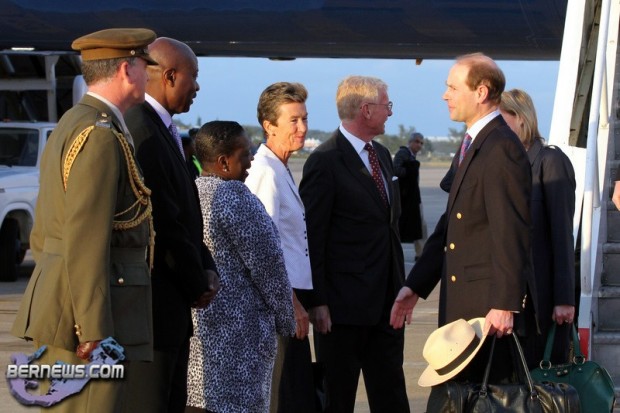 Their Royal Highnesses were whisked away in official cars to Government House where a private dinner was being held.
Tomorrow the Earl of Wessex and Countess of Wessex will visit The Centre on Angle Street, Hamilton where he will present Gold Awards to young people, and meet current and past officials of the Duke of Edinburgh Awards in Bermuda.
Their Royal Highnesses will arrive at The Centre at 9:30 a.m. and the public will have an opportunity to view their arrival from the Dellwood School.
The Royal Highnesses will then take a tour of the Co-Educational Facility – an approved Duke of Edinburgh Award centre. Afterwards, His Royal Highnesses will visit Somersfield Academy while Her Royal Highness will tour Dame Marjorie Bean Hope Academy where she will meet students and faculty.
During the visit they will also visit Royal Bermuda Yacht Club in Hamilton, attend a reception at Camden, visit the Berkeley Institute, plant trees at Government House and host a Black Tie Fundraising Dinner for The Duke of Edinburgh's Award.
This will be the third visit to Bermuda for The Earl of Wessex and the first visit to Bermuda by The Countess of Wessex. The couple will head to the Caribbean when they depart Bermuda early on Friday 18 March, 2011.
Read More About