[Updated] This morning [Mar.17] the Countess of Wessex toured Dame Marjorie Bean Hope Academy where she met both students and faculty.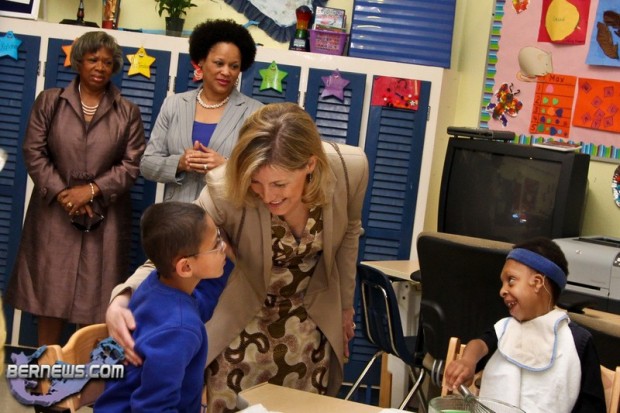 The Countess was met by Principal Ms Dena Butterfield Lister and introduced to Dame Jennifer Smith, Minister of Education; Mr. Warren Jones, Permanent Secretary, Education; Mr. Joze Lopez, the school's PTA President and Mr. Ifor Hughes, President of the school's charity, Friends of Hope Academy before having a tour of the school.
Dame Marjorie Bean Hope Academy caters to students aged 4 – 19 with severe and profound disabilities and recognizes and supports the individual needs and talents of each student. The programme includes formalized instruction in language arts, reading, mathematics, language arts, functional living skills, development skills, communication skills, vocational training and skills in leisure and recreation.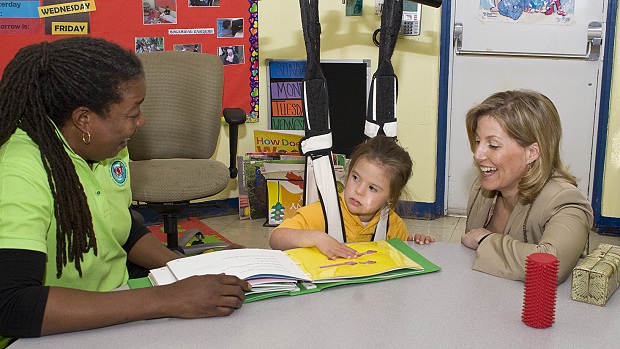 As The Countess visited each of the classrooms to observe the children in their adapted curriculum, she chatted with the students who warmly interacted with her. Principal Dr. Dena Butterfield Lister told The Countess that the main focus of the school's programme is to increase the students' independence, academic and functional skill development so that they can have an enhanced quality of life and successfully integrate into the community.
The Countess visited the different classrooms and saw the activities the students were involved in including a cooking class, a class that was preparing a garden for the Agriculture Exhibition, a physical therapy room and a spa room for water therapy. As her motorcade left, young children at a nearby preschool gathered to greet and wave to the Countess who stopped to say hello.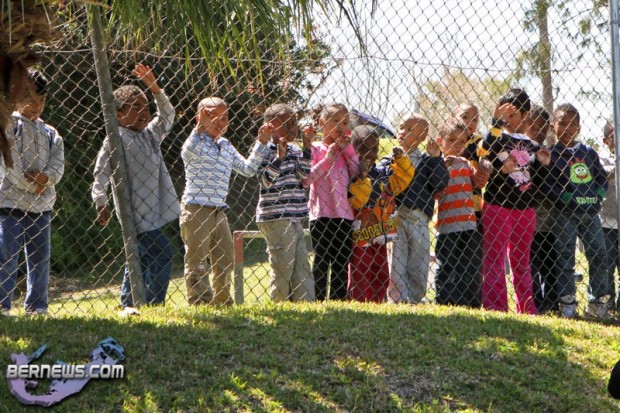 While the Countess was visiting Dame Marjorie Bean Hope Academy, her husband Prince Edward was visiting Somersfield Academy and meeting the Bermuda Duke of Edinburgh's Award Council and Award programme participants. The couple had come from a tour of the Co-Educational Facility in Ferry Reach, after starting their morning off at The Centre on Angle Street, where ten young people were presented their Gold Awards they earned through the Duke of Edinburgh Awards in Bermuda.
The Royal Highnesses next travel to the Royal Bermuda Yacht Club in Hamilton, before visiting the Berkeley Institute this afternoon. In the evening, the Royal couple will join Premier Paula Cox at a reception at Camden in Paget.
This is first visit to Bermuda for the Countess of Wessex, and the third visit to Bermuda for The Earl of Wessex, having previously visited the island in 1992 and 2003. The Royal Couple is staying at Government House, and due to depart Bermuda tomorrow, heading to the Caribbean.
Photos by Only the Best, click to enlarge:
Read More About