It was another full day of activities for His Royal Highness the Earl of Wessex, who is currently in Bermuda participating in events associated with the Duke of Edinburgh International Award Bermuda.
Today Prince Edward presented 17 young Bermudians with the Gold Awards, which is considered the pinnacle of achievement as part of Duke of Edinburgh Awards programme.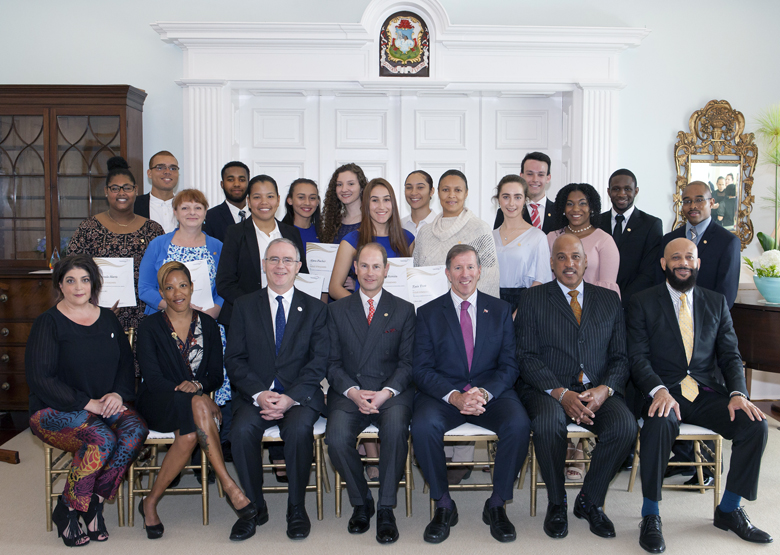 Today's Gold Awards Ceremony took place at Government House and was hosted by Governor John Rankin.
In attendance at today's Gold Awards Ceremony were Premier Michael Dunkley, Minister of Education Cole Simons, Minister of Environment Sylvan Richards and family and friends of the awardees.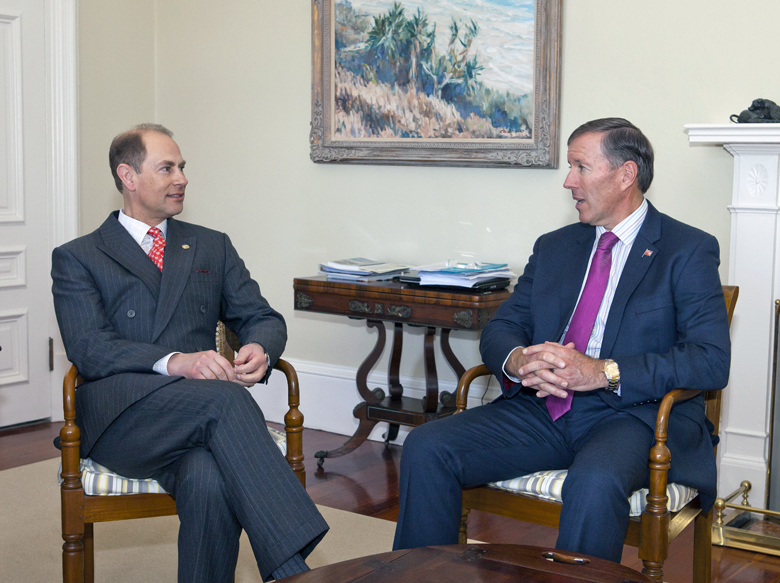 "Following the Award Ceremony Prince Edward and Premier Dunkley had an opportunity to meet. Premier Dunkley termed the meeting as "productive". They discussed Bermuda's relationship with the UK, as well as current challenges including the passport issue and the Uighurs.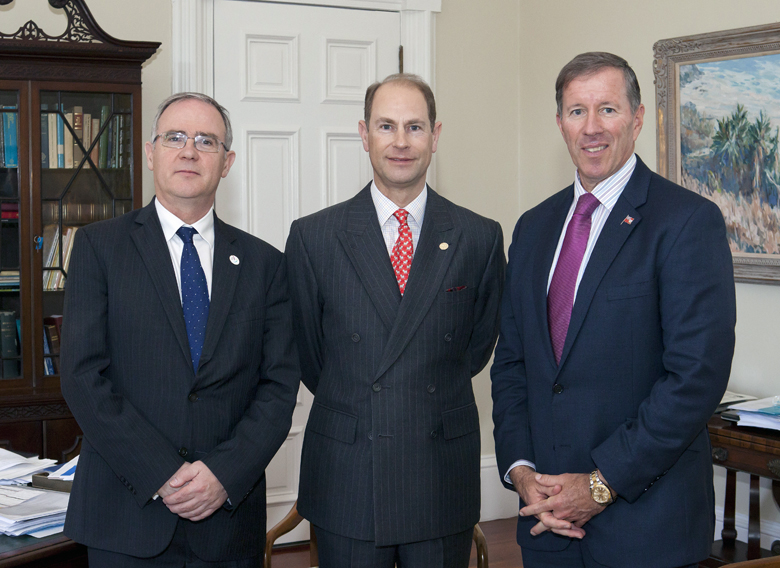 HRH Prince Edward and Governor Rankin also hosted a working lunch which saw in attendance Deputy Governor Ginny Ferson, the Minister of National Security Jeffrey Baron, Commissioner of Police Michael DeSilva, Commissioner of Corrections Lt. Col. Edward Lamb, and Attorney General Trevor Moniz.
The afternoon of Government House activities closed with HRH Prince Edward performing a ceremonial Cedar Tree planting on the Government House grounds.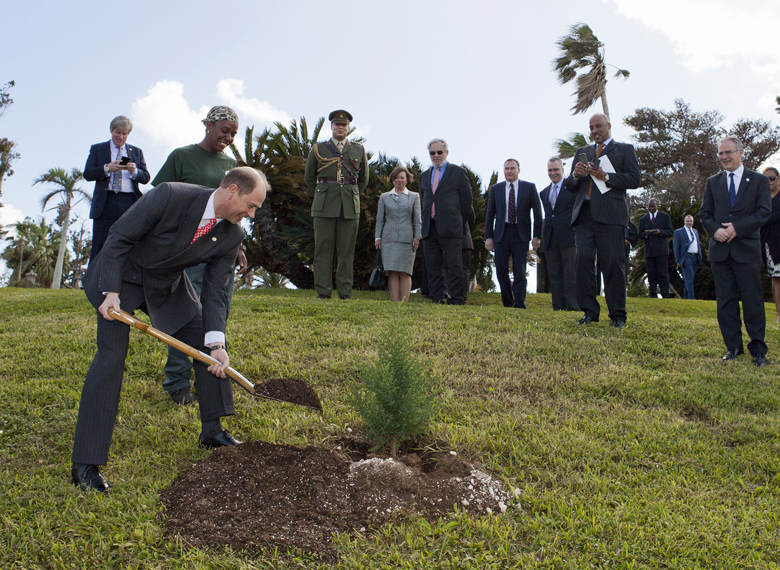 HRH Prince Edward, who arrived in Bermuda on Thursday [March 2] evening, is visiting the Island through March 5, 2017.
Since his arrival Prince Edward has conducted several community engagements which included visits to CedarBridge Academy, Mount St. Agnes, BIOS and the Royal Bermuda Yacht Club.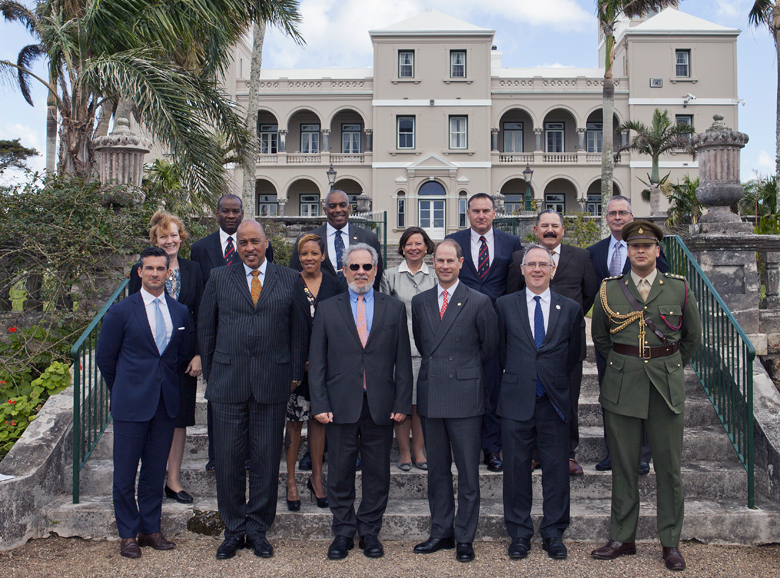 Other engagements scheduled include attending a Gala event later this evening and participating in a 50th Anniversary Commemorative Church Service tomorrow morning [March 5]. He will also have an opportunity to see the America's Cup facilities in Royal Naval Dockyard."
Read More About