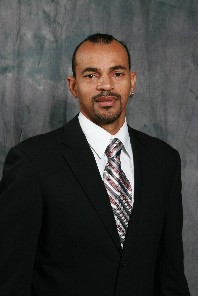 Former professional soccer player, David Bascome, has made a switch to one of the biggest brands in sports – Nike.   A longtime endorser of Adidas, the switch was not an easy one for Mr. Bascome.
"It took me awhile to get used to, but this is bigger than me," said David Bascome, Founder of Hope4Life Foundation. "This is about our youth, and capturing their attention. Nike has done a great job of working with the youth, other athletes and communities across the world. I'm proud to support Nike, the ISL, Hope4Life, Bermuda and all of our children. This relationship will continue to grow."
On April 1st, 2011, David Bascome joined Dame Jennifer Smith, Minister of Education, for the seminal event that marked the first time that all middle schools joined together for a joint event centered on education. Mr. Bascome passed out various Nike apparel to deserving students that further marked the impact of the Nike relationship with the island of Bermuda.
"I'm proud of David," said Quency Phillips, CEO of Fuzion. "You have no idea how difficult it was for me to convince him to make the switch to Nike. I've seen firsthand the work that Nike does in the community,and with Nike not having a presence in Bermuda, there's no better individual or brand than Mr. Bascome to establish that relationship. We have so many things in store, from the Island Soccer League, Hope4Life, and athletes such as Temeka Johnson and her HOPE Foundation joining to support this relationship."
Read More About