Darren Glasford is Bermuda's 2011 Road Race Champion. The Winner's Edge rider outsprinted Chris Faria of Bicycle Works to take the win by less than a second. Damian Sharp also of Bicycle Works was third.
Darren Glasford beats Chris Faria to the line: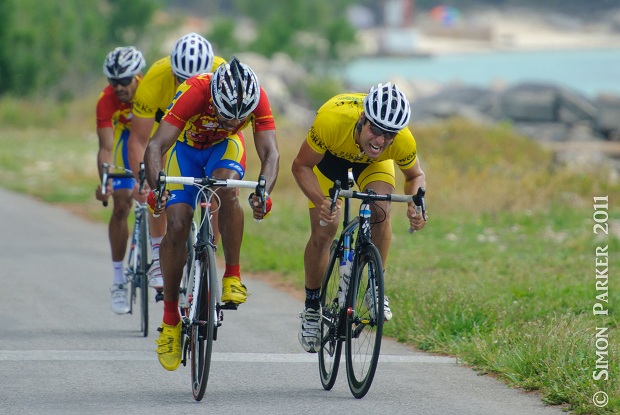 Winner's Edge riders Karen Bordage, Tre-shun Correia and Gabriella Arnold completed a clean sweep for the team winning the Women's, Junior Male and Junior Female categories respectively.
The male race took on a 52 -mile course around Harrington Sound and St. David's starting and finishing at Clearwater Beach. Neil Lupsic of Team Madison attacked midway through the race to lead for about 10 miles.
Tre-shun Correia and Mark Godfrey in the Junior Boy's race: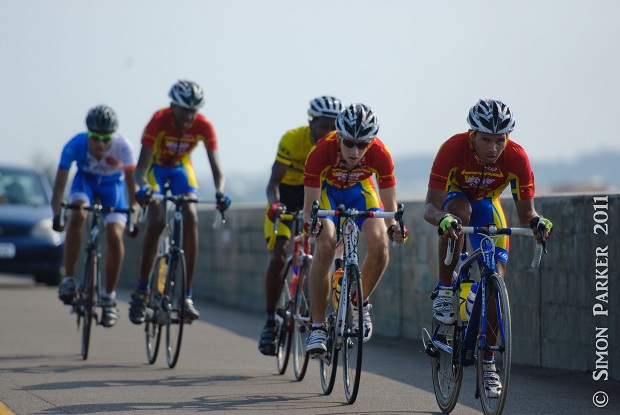 His lead which never grew to more than 30 seconds was eroded by the work of Team Bicycle Works and Winner's Edge who closed the gap going into the last lap.
Team Madison countered by pushing the pace hard on the last run into St. David's to force a selection of the best riders. That selection was ultimately made when Damian Sharp attacked on the way up to St. David's lighthouse drilling a pace in excess of 25 miles per hour.
Elliot Hubbard leads Darren Glasford: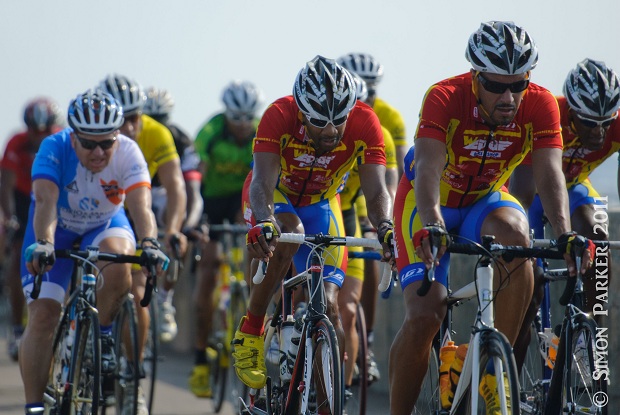 Six riders remained, Bicycle Works Riders Sharp and Faria, Adam Harbutt and Brian Drea of Madison, and Mark Hatherly and Darren Glasford of Winner's Edge. Glasford came out tops in the sprint.
In the women's race last week's time trial champion Karen Bordage repeated her success winning the 22-mile women's race. Bordage left her mark on the race with an attack over Blue Hold Hill. Stacy Babb of Crime Stoppers finished second and Earlena Ingham of Team Focus finished third. Babb, the first national in the race is the national champion.
Karen Bordage: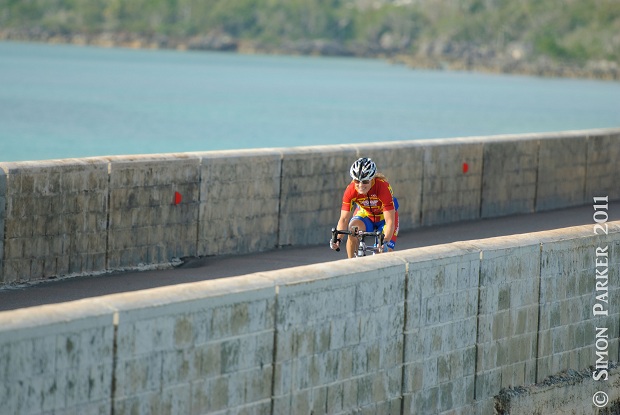 The 33-mile junior boy's race saw a three-way competition between Dominique Mayho of Team Madison and Tre-shun Correia and Mark Godfrey of Team Winner's Edge. Mayho's attempts to break away were unsuccessful and the race came down to a sprint finish. Correia took the win ahead Mayo and Godfrey.
Winner's Edge rider Gabriella Arnold won the Junior Girl's race. Kamryn Minors of Team Tokio was second and Annabella Doyle was third.
Damian Sharp – Bicycle Works – leads up St. David's Hill: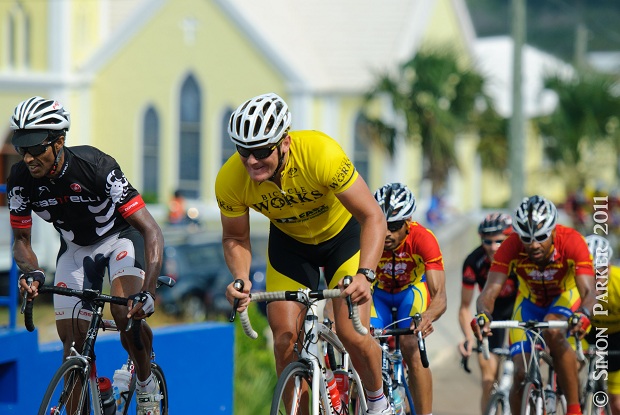 Bermuda's riders head into next week's island games in top form. Road race champion Darren Glasford, Tre-shun Correia and Dominique Mayho will be representing Bermuda in the road race. Time trial champion and mountain bike champion Neil de Ste Croix will be representing Bermuda in mountain biking. The full results of the race can be found here.
Neil de Ste Croix and Bicycle Works Teammates lead Open Male Race: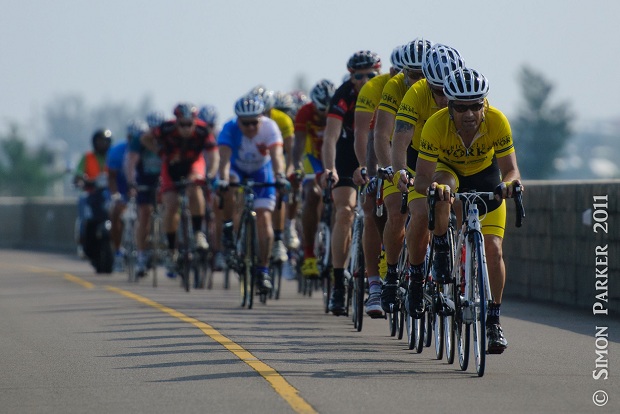 - Photos courtesy of Simon Parker
Read More About