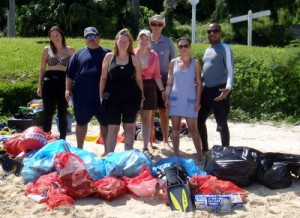 Divers from Bermuda Sub-Aqua Club recovered a booty of bottles from Mangrove Bay on Saturday [Sept.24]
Six scuba divers hauled five bags of bottles and cans, plus three bags of trash from the water. They were aided by two more volunteers – one person on shore cover and another piloting a Boston Whaler boat.
The club took part in Keep Bermuda Beautiful's annual Marine Clean-Up, which coincides with Ocean Conservancy's International Coastal Clean-up.
The divers recovered most of the trash around mooring lines, the dock of Sandys Boat Club and the outer reaches of the bay. Among the items recovered were towels, sunglasses, keys, pieces of tubing, a trainer (sneaker), ladies' scarf and plastic debris.
Plastic can be mistaken for food by marine creatures and they can also become trapped inside glass bottles, so it is important to always dispose of your trash responsibly.
BSAC is a charity and is part of the British Sub-Aqua Club. It runs diving qualification courses and social events throughout the year. To learn more visit www.bsac.bm or email: chairman@bsac.bm
Potential new members can also check out the club social evening from 8 pm on Wednesdays at the BSAC Clubhouse, Admiralty Park, Spanish Point (pink building).
Fairmont Southampton staff also took part in the day's clean up, fanning out over the South Shore beach areas collecting bags of trash: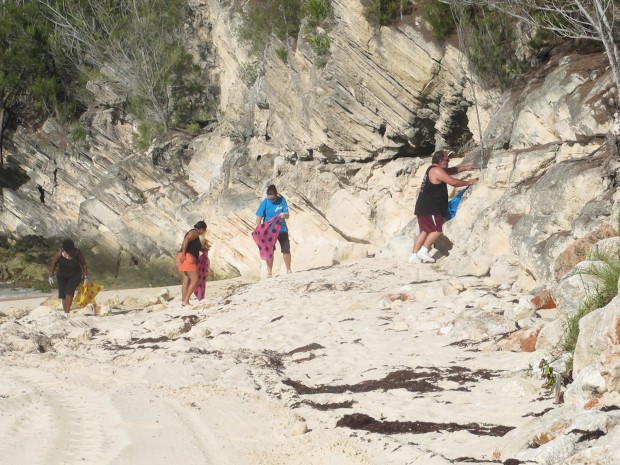 Read More About
Category: All