It's not often the catch of the day you see listed on a menu was actually caught by a restaurant's owner — but that's going to be the case at a new North Shore eaterie.
Located on North Shore next to the old Clayhouse Inn, the Sea Side Grill takeout restaurant opened last week Wednesday [Feb.15] and specialises in a wide variety of seafood and other dishes.
Offering both local and foreign fish,  25-year-old owner Tonka Simpson already has a fishing business and plans to provide his own freshly-caught fish at Sea Side Grill which will cut down on costs.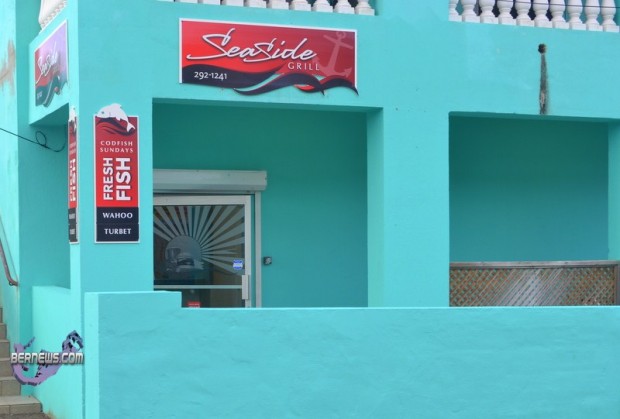 The eatery is open from 11am to 10pm through the week, and the opening hours on Sundays are 8am to 1pm, with a traditional Bermuda codfish breakfast on offer.
The business also offers a food delivery service, and in the first week have already made deliveries spanning from Baileys Bay to Warwick.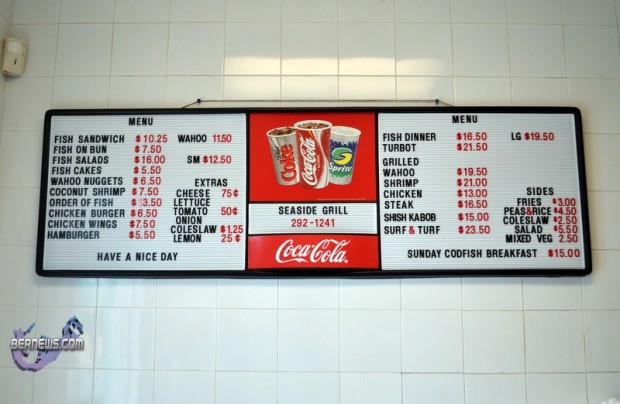 When asked how he hopes the business fares in the recession, Mr. Simpson said he feels confident,as everyone has to eat, and people like to treat themselves to take out food.
The young Bermudian entrepreneur is employing three people at the new establishment.
For more information please call 292-1241.
Read More About