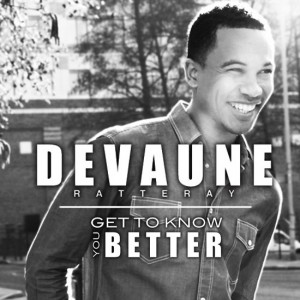 London based Bermudian performer Devaune Ratteray is adding another dimension to his roster as an entertainer by entering the music industry.
Currently in the studio working on an EP, Devaune's first song 'Get to Know you Better' – also written by Devaune – is to be released courtesy of Downtown Artists, an artist development agency based in London.
Devaune's first taste of "The Bug" came when he was four years old and his parents entered him into a talent show. After which, Devaune was in every school play at West End Primary and The Berkeley Institute.
Outside Bermuda, Devaune studied Performance and Dance at the University of Nevada Las Vegas where he performed in a production of "Annie" starring 'All In The Family" star Sally Struthers, and danced with the Los Angeles Choreographers & Dancers in California.
Locally, he participated in Gilbert and Sullivan productions, and BMDS pantomimes where he played Aladdin in "Aladdin and his Magical Lamp", Ali Baba in "Ali Baba and the 14 Thieves" and Jack in "Jack and the Beanstalk" to name a few.
"Outside of my family everyone knows me as an actor. Within my family everyone knew I loved to sing. I've been writing songs since I was 10. I'm an Actor, Singer/Songwriter and a Dancer [in no particular order]. My dream is to be able to have a career in all," he said.
He auditioned for Downtown Artists with a demo he recorded a year earlier and a live acapella version of a song he was currently working on. "I was over the moon when I got a call back saying they were interested in working with me, and how shocked they were I hadn't pursued music earlier."
"I didn't tell my family though, until I finished recording the first two songs. I took a trip back to Las Vegas with my Aunt and put the CD in the car. She got halfway through the first song before she realized she was bopping her head to her Nephew. Then she made me start the CD all over again."
He is also preparing for his first showcase performance in London in April.
Read More About
Category: All, Entertainment, Music, News