[Updated] It appears that the meeting for bus drivers held at Bermuda Industrial Union headquarters ended at approximately 2pm today [May 29], with dozens of bus operators seen streaming out of the building at 2pm.
The meeting started at 10.30am, and was due to end at 12.30pm, and was held to discuss the introduction of a new work schedule.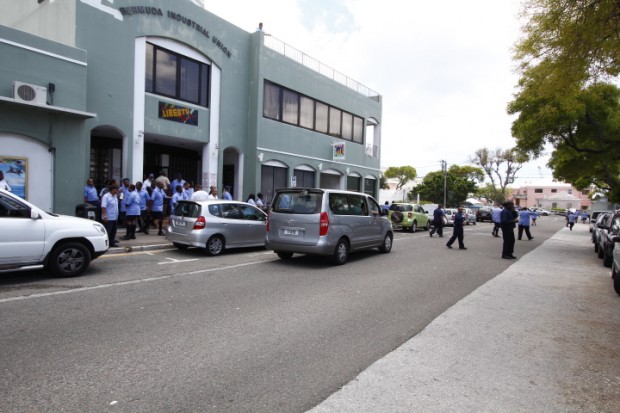 While the bus service was suspended, a few taxi drivers could be seen picking up passengers from the Hamilton Bus Terminal. Union officials declined to make a statement at this time, however we will update as able.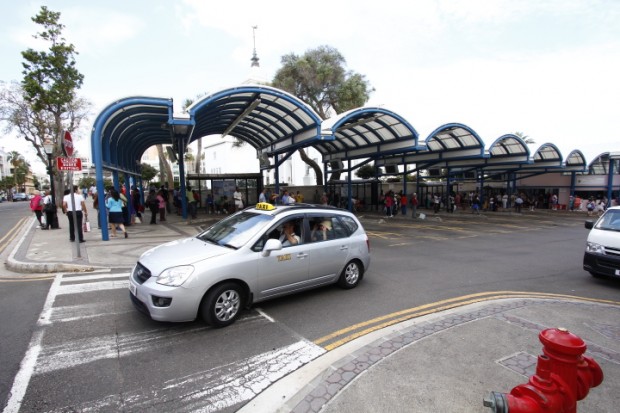 Update 5.40pm: The Ministry of Transport issued a statement saying "they are waiting for formal notification of the outcome of a meeting held today with the Bermuda Industrial Union [BIU] Department of Public Transport Division [DPT] concerning the implementation of a new bus schedule.
"The meeting was held earlier today, Tuesday, May 29, 2012 starting at 10:30 am and concluding at approximately 1:30 pm with the stated purpose being to present and vote on the introduction of a new work schedule.
"DPT Director Mr. Dan Simmons has been informed by the BIU Division organizer that the membership has agreed in principle with the new work schedule and a subsequent internal meeting will be held with DPT management to discuss specific details.
"The Ministry of Transport apologies for any inconvenience the interruption today's service may have caused."
Read More About