Budding artist 17-year-old Sarai Hines held an art exhibit last night [June 10] at the Coco Reefs Hotel to help raise funds in furthering her education. The teenager has already received an $8,000 scholarship, and the exhibit last night helped to raise additional funds needed for her education.
Miss Hines expressed her gratitude to the assistance and support of Education Minister Dame Jennifer Smith, newly appointed Transport Minister Walter Roban and Lt. Col. David Burch in her first art show.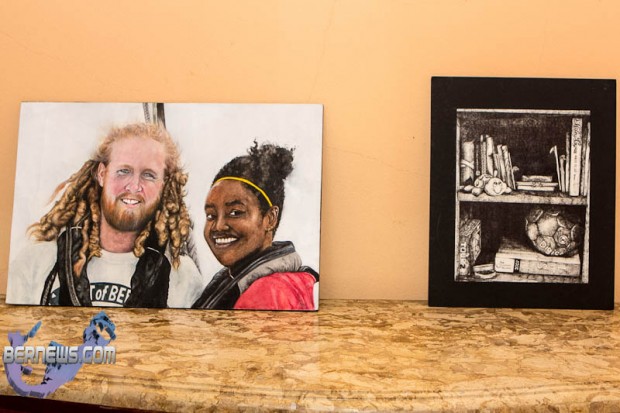 Miss Hines has spent time on the Spirit in Bermuda, and was friends with 22-year-old Adam Goodwin who died following a traffic accident in 2010. She says she was inspired by him, and has taken the time to paint his portrait [seen above].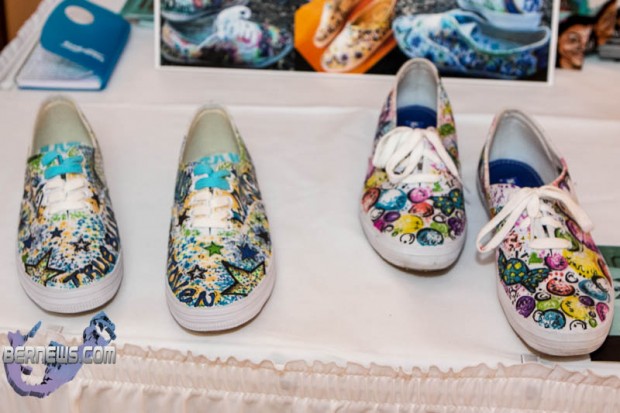 Also inspired by her art teacher Fiona Murdoch, Miss Hines already has a burgeoning business decorating sneakers and has ambitions to become an art teacher.
She has been accepted into the School of the Museum of Fine Arts in Boston where she will further her education in becoming an art teacher and help inspire others in the arts. You can join Miss Hines' Facebook page here.
Click to enlarge photos:
Read More About