[Updated] A legal notice appeared today [July 4], saying a petition for the winding up of White's was filed on June 29th in the Supreme Court by International Bonded Couriers of Bermuda [IBC].
The supermarket — which has locations in both Southside and Warwick — has long been rumoured to be facing severe financial difficulties. Pitt & Company and BGA have already taken out writs against White's, which has been business since 1924.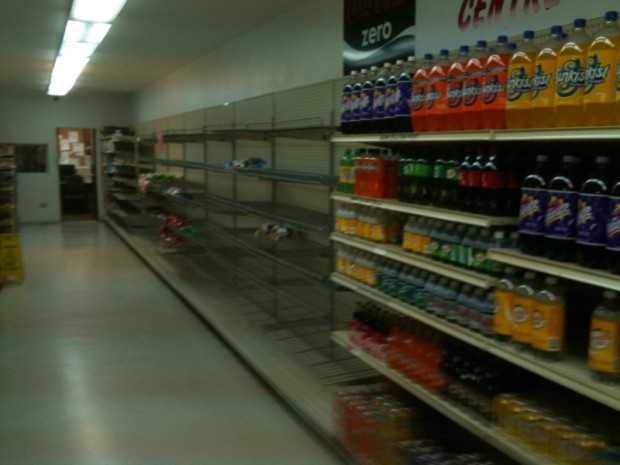 The petition will be heard in the Supreme Court at 9.30am on July 20, 2012, with the legal notice saying that any creditor of the Company who wishes to "support or oppose the making of such an Order on the said Petition" can also appear at that time.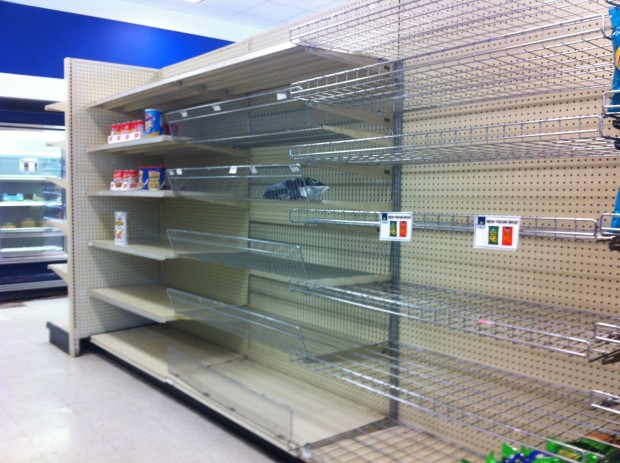 The shelves of both the stores have long been reported to have been diminishing, with the first photo above depicting Whites in Warwick at approximately 9am this morning [July 4]. Despite it being a 5% off Wednesday shopping day, there were only two vehicles parked outside, and only one cash register was seen to be manned during our very short visit.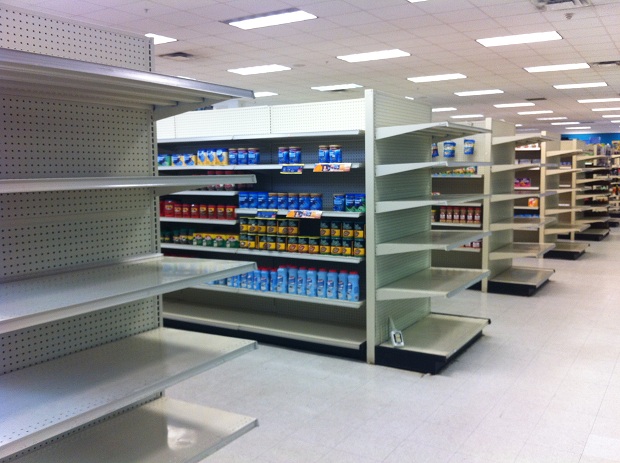 The photo above and below depict White's in Southside at approximately 12.45pm today. Staff are working as normal and customers are shopping, however the shelves do appear to be rather light on produce. The shelves below show the freezer area where meat is normally stored.
Read More About