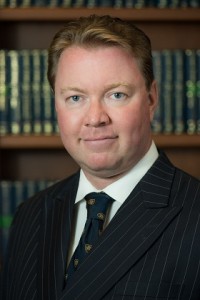 MJM Limited has hired Timothy Frith as a Senior Associate. He will report to Alan Dunch, Director, who is responsible for the firm's litigation practice group.
Mr. Frith has 15 years' experience at the English Bar practicing from Lamb Chambers and more recently from Devereux Chambers in Middle Temple. His practice encompasses commercial, insurance, company and insolvency matters and he has wide ranging experience of court, advisory and drafting work in all areas of civil law.
He has made numerous appearances in the Court of Appeal and High Court in London as well as in domestic and international arbitrations and mediations. Mr Frith was a Pegasus scholar in Singapore where he worked for the leading Asian Law firm of Allen & Gledhill on large scale commercial and banking cases.
Mr Frith earned a Master's degree with Honours in modern history from St. Andrews University in Scotland and then attended the College of Law and the Inns of Court School of Law in London.
Whilst at Lamb Chambers he earned a Masters of Commercial Law from the University of Bristol and a diploma in international arbitration from the Chartered Institute of Arbitrators following study in Malaysia. He is a fellow of the Chartered Institute of Arbitrators and an accredited CEDR mediator.
Alan Dunch, Director at MJM Limited, said: "I offer Tim a warm welcome to MJM and to Bermuda. His wide-ranging civil law experience, garnered both in onshore and offshore jurisdictions, will be a strong asset to the team in responding to the needs of our clients."
Read More About