[Updated with video] Bermuda's Nikki Bascome stepped in at the last minute to take part in Saturday night's [Oct 13] 'All or Nothing' Fight Night at the Fairmont Southampton, fighting Canada's Justin Garant in an exhibition bout.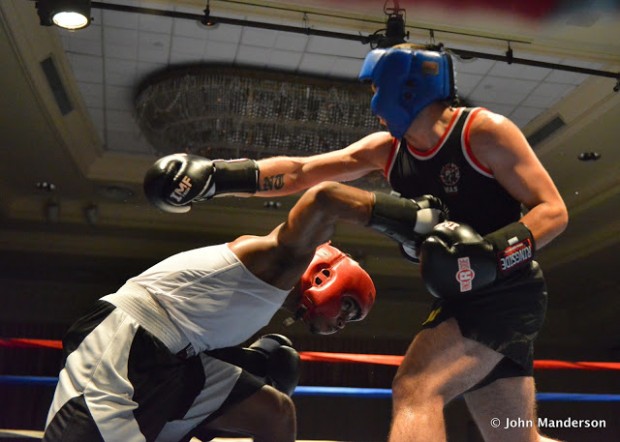 One of the island's top fighters, Bascome won a match in Orlando earlier this year, and in 2010 won a Gold Medal at the Arnold Schwarzenegger Classic in Ohio and also won Florida's Platinum Gloves Tournament.
There is more coverage of the event to come, and you can view all our coverage of the 'All or Nothing' fight night thus far here.
Click to enlarge photos:
Read More About