[Updated: Fire started again overnight] At approximately 2pm this afternoon [Nov 11] a small fire broke out in farmlands in the Honey Hill, Paget area. An 8-year-old girl who lives close by was the first to notice the fire, and told an adult who called 911.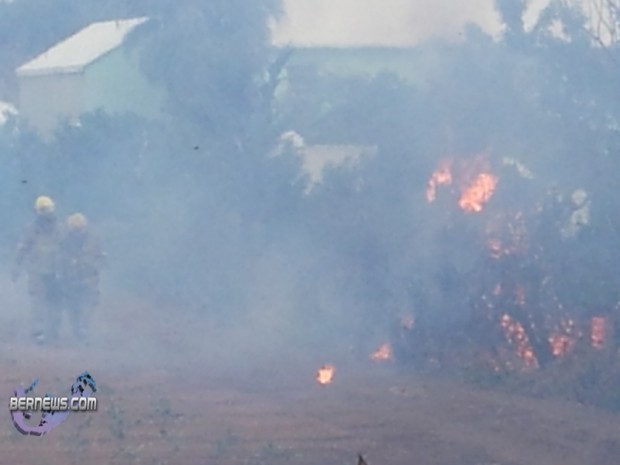 Both the Bermuda Fire & Rescue Service and Police responded to the scene, and firefighters quickly extinguished the blaze. Before the firefighters left the area, they thanked 8-year-old Kyasia for her quick action after spotting the fire.
Update Nov 12 – 5.46am: The fire restarted again in the same area at approximately 4am this morning, and firefighters returned to the scene.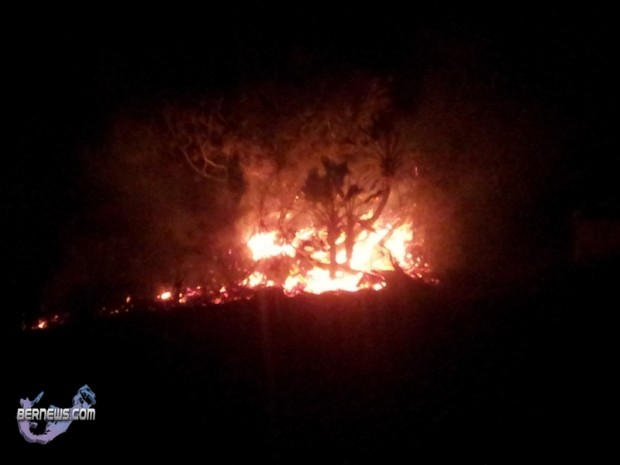 Click to enlarge photos:
Read More About
Category: Accidents and fires, Accidents/Fires, All, Photos