Firefighters extinguished a fire in a building in Pembroke last night.
A spokesperson said, "On March 12, 2022 at 9:51pm, Bermuda and Fire Rescue Service Dispatch received a report of a structural fire at Uppington Crescent, Pembroke.
"Fire appliances from the Hamilton and Clearwater Stations responded with a total of eight firefighters. On arrival at the fire, crews were met with dark thick smoke which was flowing out of a basement door on the eastern side of the building.
"The officer in charge of the incident instructed two firefighters wearing Self Contained Breathing Apparatus to make entry of the structure to search for and extinguish the fire.
"The fire was found and quickly extinguished. The cause of the fire is unknown and presently being investigated by a BFRS Fire Investigator. There were no injuries due to fire."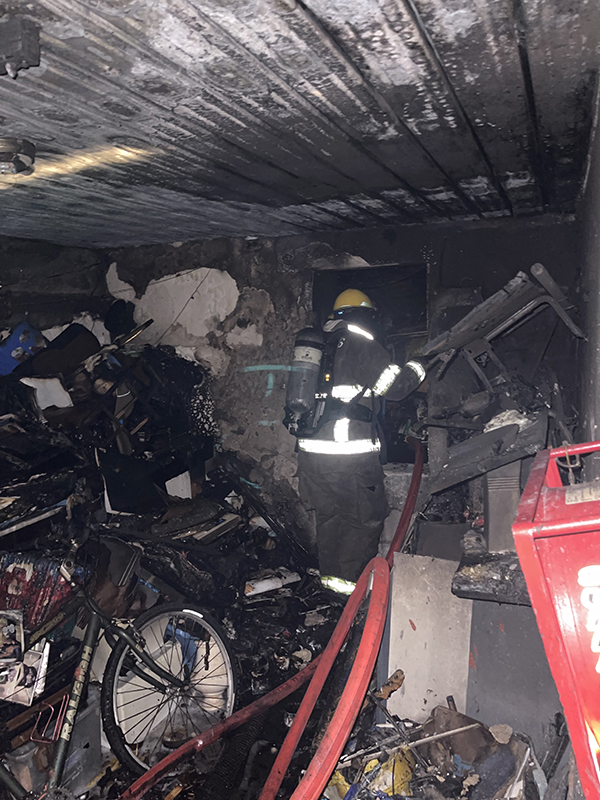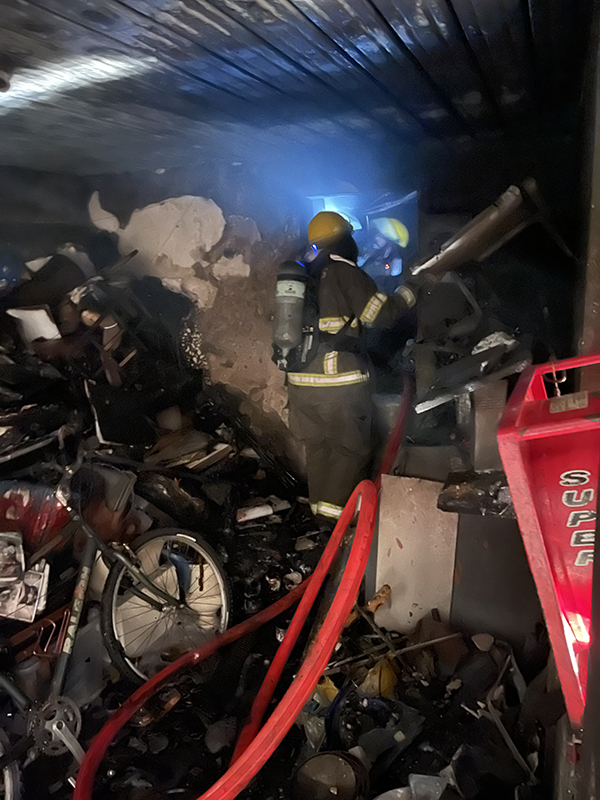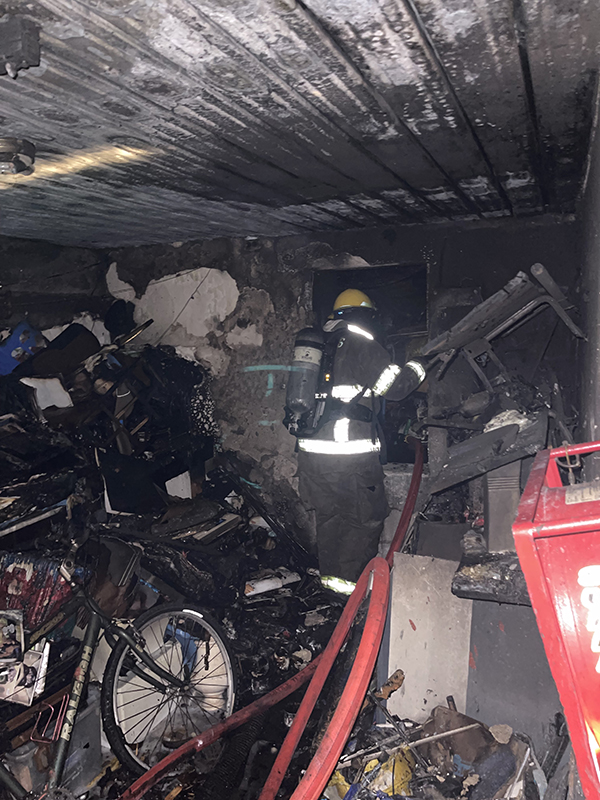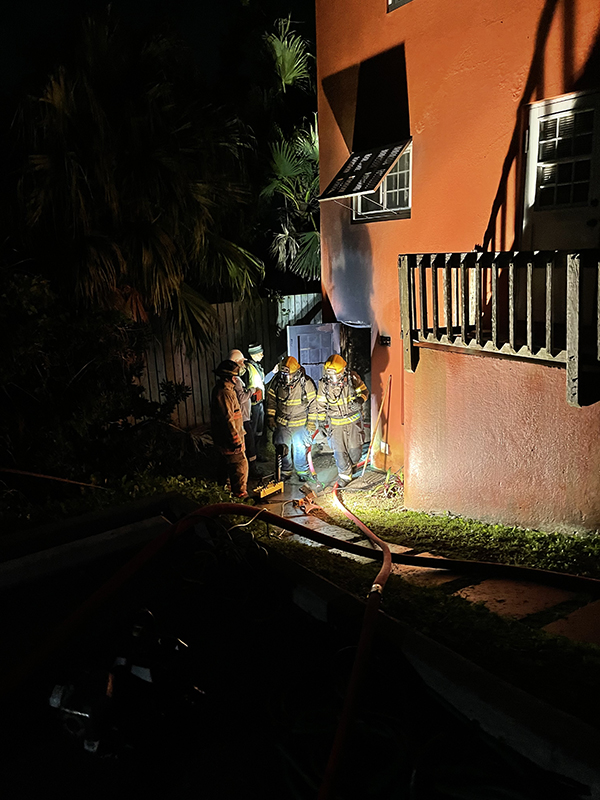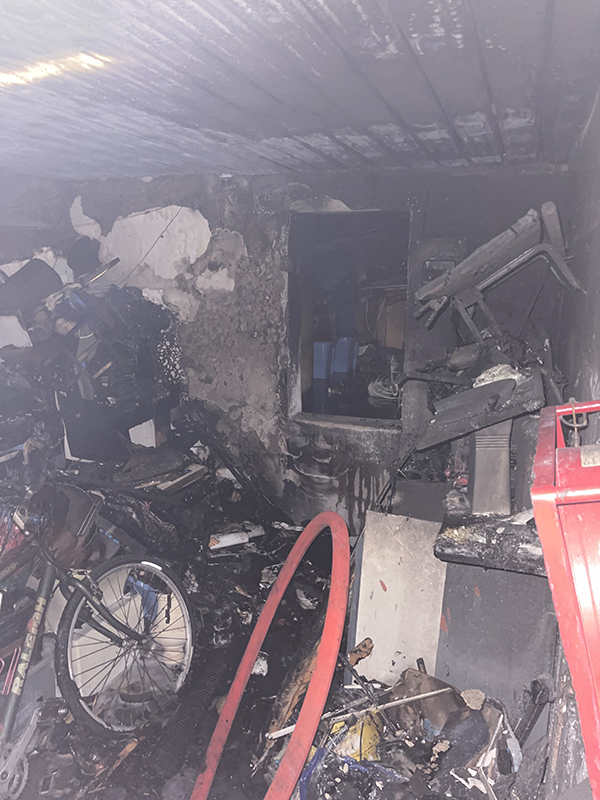 Read More About
Category: Accidents and fires, Accidents/Fires, All, News, Photos