Firefighters responded to a brush fire in the Crawl Hill, Hamilton Parish area today [Jan 12].
A spokesperson said, "At 9:38am on Wednesday January 12, 2022 BFRS dispatch received a report of a brush fire Crawl Hill, Hamilton Parish. BFRS responded with three appliances from the Hamilton and Clearwater Stations with a total of eight firefighters. 
"Upon arrival fire crews found an area of debris approximately 10'x10' burning. The burn area had spread to an adjacent chicken coup. The fire was quickly extinguished by firefighters. The cause of the fire is under investigation."
One firefighter expressed their concerns, noting that  due to the Covid-19 impact and manpower shortage, trucks from the Hamilton station and Clearwater "are all engaged at the call, therefore the island currently has no fire or rescue coverage."
"This was our fear, and is a huge risk in the event another emergency occurs simultaneously," the person added.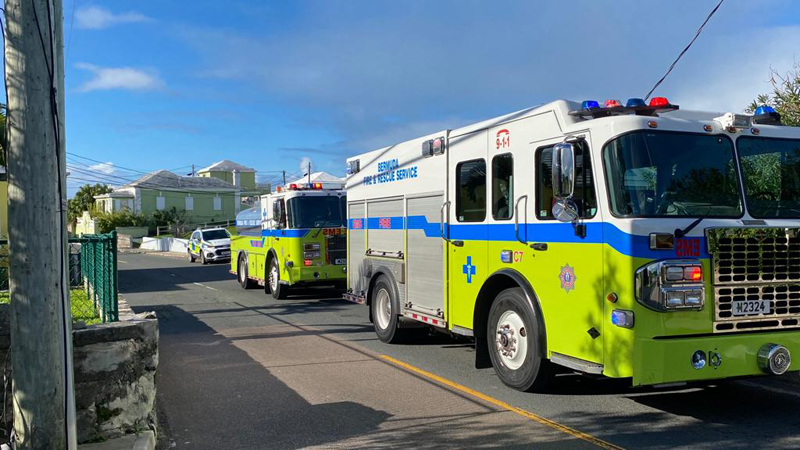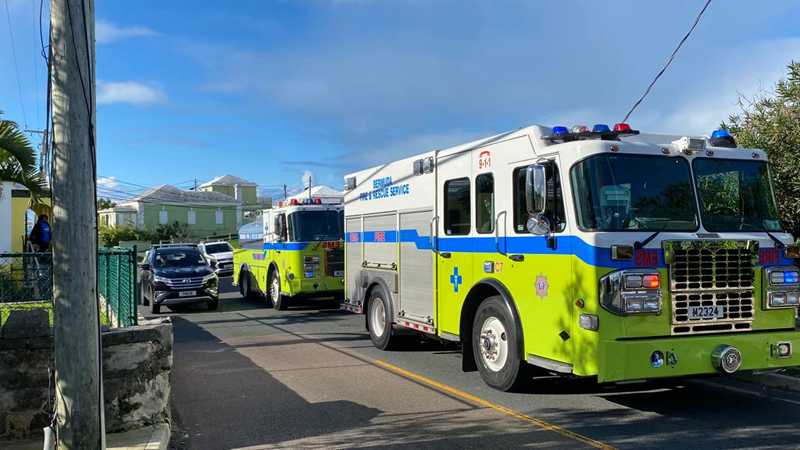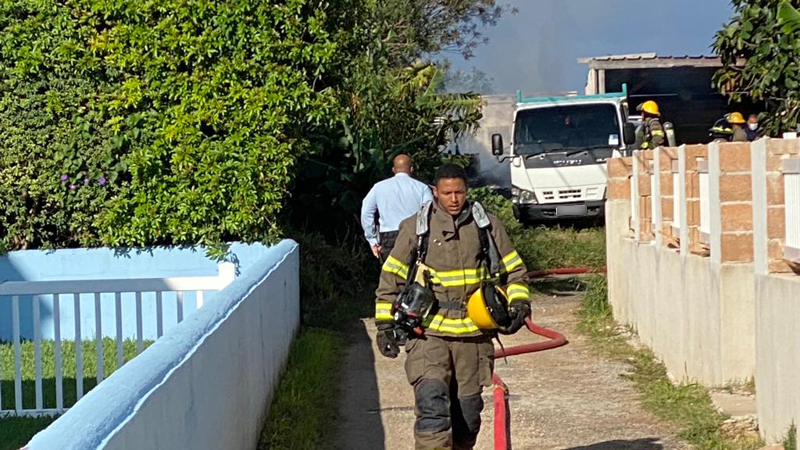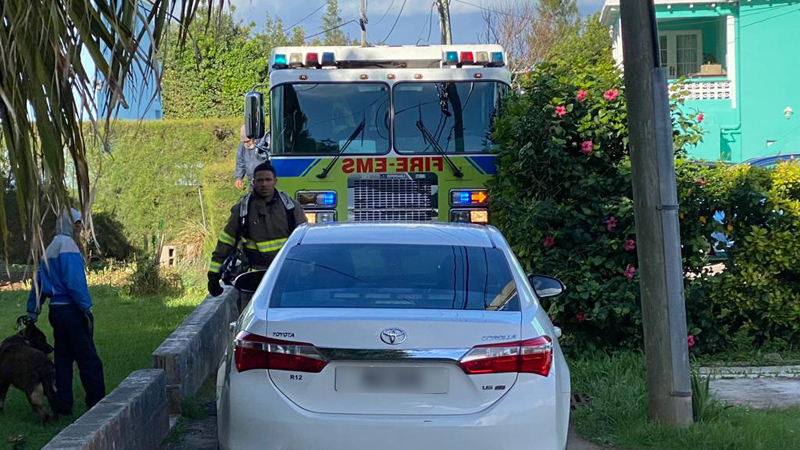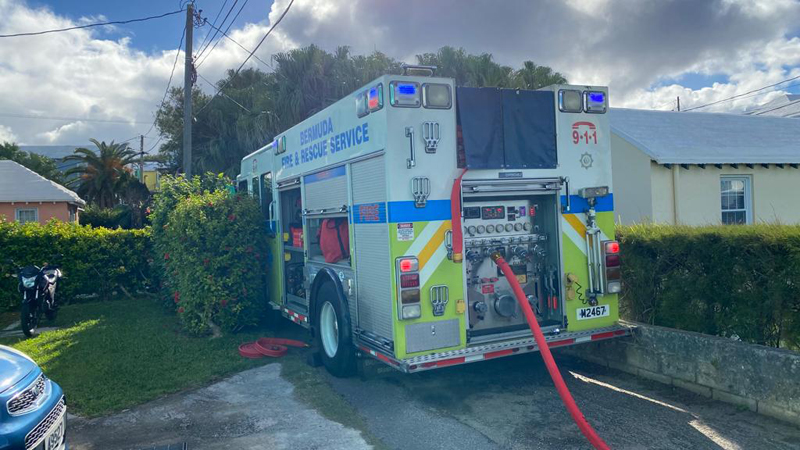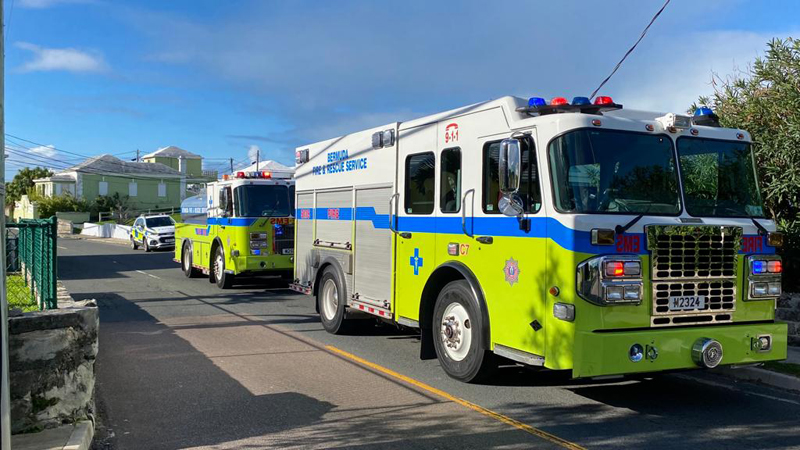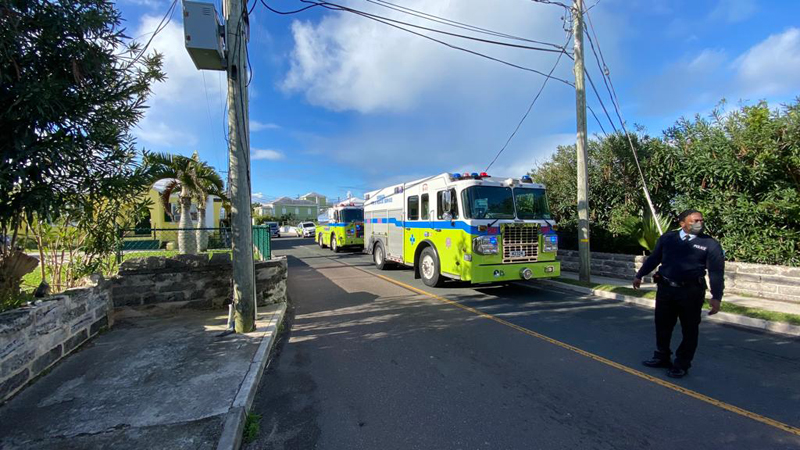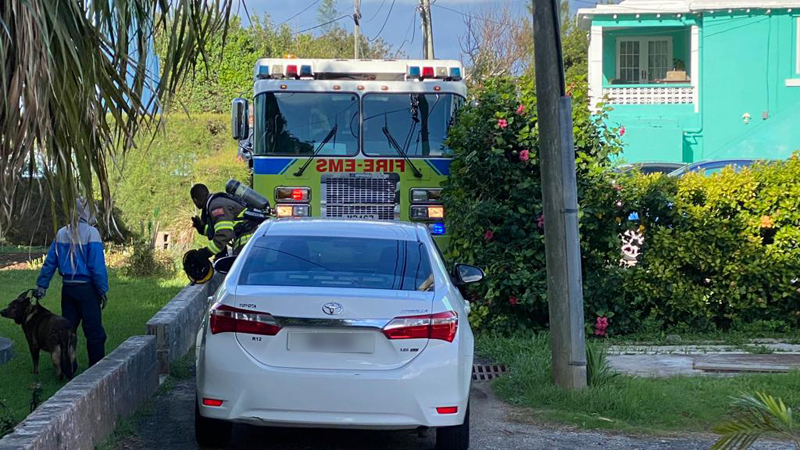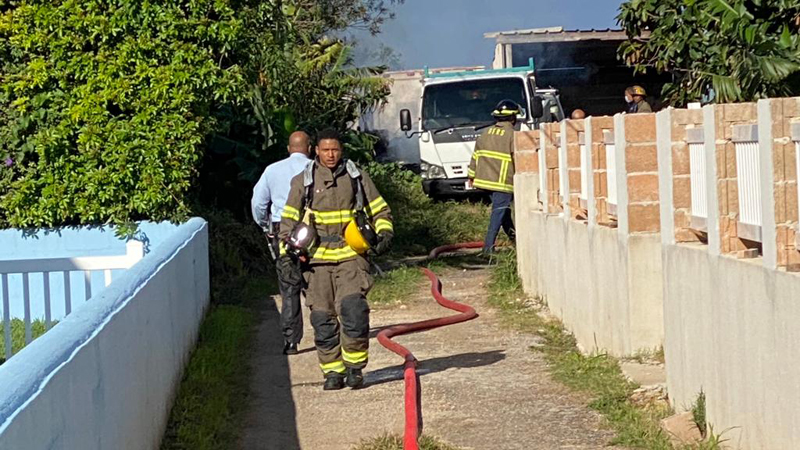 Read More About
Category: Accidents and fires, Accidents/Fires, All, Photos