Rebecca Vesey of Somersfield Academy was the winner of the Cahow primary school art competition held recently by the Bermuda Audubon Society.
The competition was run as part of the Audubon Society's efforts to educate young people about the endangered endemic seabird, and saw students from the island's primary schools invited to submit black and white drawings or paintings of Cahows.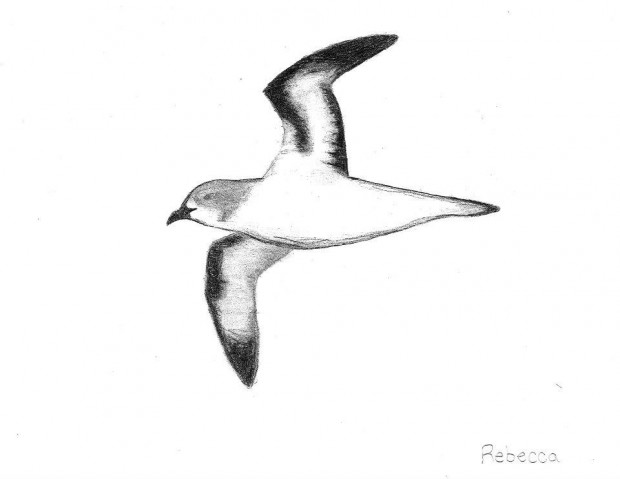 The winners and runners up in each age group were – Age 7: Etienne Wolffe, Warwick Academy; Sophie Levenson, BHS. Age 8: Nazarah Bridgewater, West Pembroke; Ariana Lowther, BHS.
Age 9: Reanna Bassett, West Pembroke; Ben Larrett, Somersfield. Age 10: Morgan Donawa, Somerset Primary; Samuel Darling, Somersfield. Age 11: Rebecca Vesey, Somersfield; Sakile Zuill, West Pembroke.
Various committee members attended school assemblies to presents prizes which included bird books, t-shirts, bird stickers and wrist bands.
The entries were judged by Dr. David Wingate, whose work to rescue the Cahow from near extinction is well known. "The winners were those who best captured the general look of a Cahow in their picture while showing artistic skill," said Dr. Wingate.
The student's entries are below, click to enlarge:
Read More About
Category: #Animal, All, Art, Environment, Environment, Photos