[Updated with photos] Despite the less than inviting weather conditions, the streets of Hamilton are packed as the "Walk the Walk" gets underway this morning [Feb 24].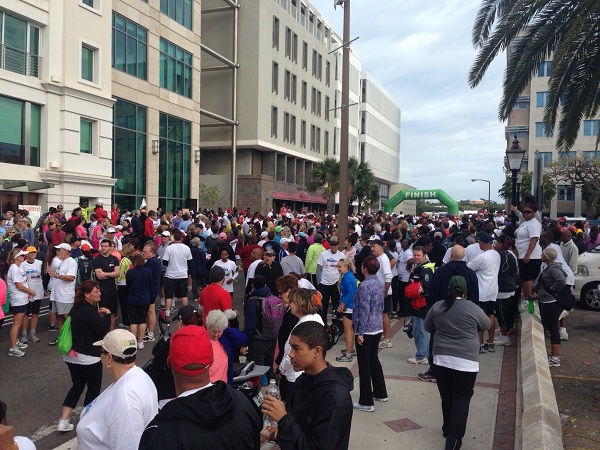 The Centre on Philanthropy and the Argus Group are hosting the 5K charity walk, which allows participants to choose which charity receives their entry fee as a donation. The walk begins and finishes on Wesley Street in Hamilton in front of the Argus and Centre on Philanthropy offices. We will update with a full photo gallery of the event once it is completed.
Update 10.13am: Photo of the finish line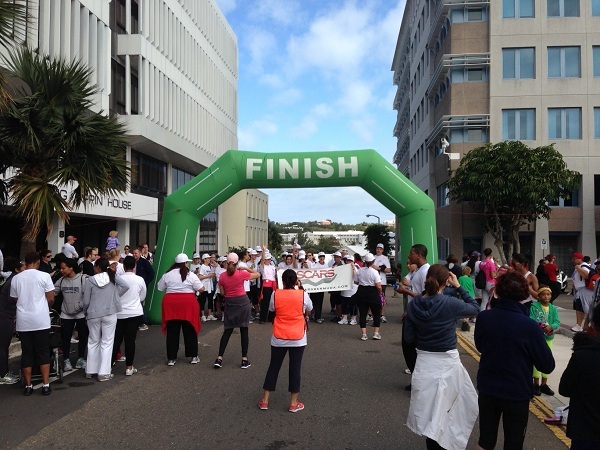 Update 10.30am: More than 1200 people participated in today's The Argus Walks the Walk with The Centre on Philanthropy. These walkers were representing over 100 local charities, and complete results of the Walk will be released later in the week.
A spokesperson for the Walk said: "The Argus Group and The Centre on Philanthropy would like to thank everyone who participated and all the charities for helping to generate such a tremendous turnout."
The winners in the various prize categories are as follows:
Largest Youth Team
North Village Community Club
Largest Corporate Team
Best Cheer
Best Choreography
Best Outfits
Update 2.39pm: Slideshow of the walk below
Read More About