Leading up to their expansion, Freisenbruch-Meyer Group [FMG] restructured their business operations, resulting in the promotions of nine staff members and the need for additional staff to support various product lines. The company had 25 employees in 2002 and has 40 employees today.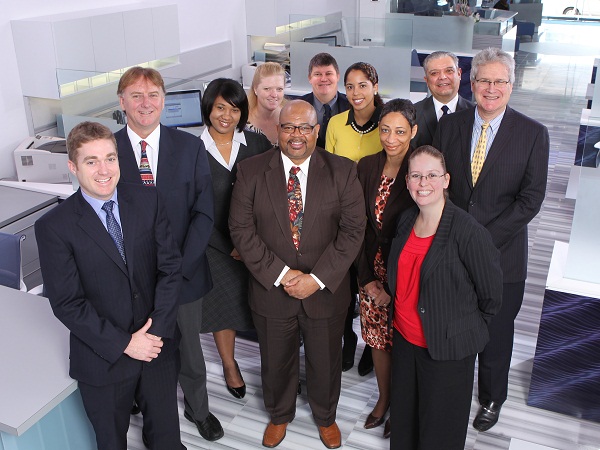 Michael Freisenbruch, President, said "The success of this company is directly attributed to the quality of my team member's work and their efforts. Everyone has contributed and I could not ask for a better team to work with. In this increasingly competitive market and contracting economy, we recognize that if we invest in our people, we ultimately invest in Bermuda. I often recite, "Being in business is a privilege." I hope we have the opportunity to provide our services for many more years and therefore, continue to hire."
William Madeiros, EVP, General Manager said, "We take great pride in the fact that 95 percent of our employees are Bermudian. We have leveraged the state of the economy by being more inwardly-focused; recognizing our business strengths, developing our staff and identifying areas for growth. Our constant goal is to understand our client's needs and then exceed their expectations with quality service and products."
Employees who were promoted and their respective new titles:
Tom Edwards – Broker
Alryta Furbert – AVP, Employee Benefits
Heidi Grant – VP, Commercial Lines
Antonia Holder – AVP, Business Development
Janeene Harris – Underwriter, Commercial Lines
Paul Maccoy – AVP, Claims
Troy Richardson – AVP, Personal Lines
Julian Sykes – AVP, Claims
Shelley Lewis – AVP, Administration
The company's recent renovations are already paying dividends. Recently, Freisenbruch-Meyer Group was among six companies honoured by the Ministry of Health for the universal accessibility of their building. FMG received the Built Environment Access Award for moving its business operations to their ground floor, installing a lift and enlarging their entrance, which includes automatic doors.
Read More About