The Royal Hamilton Amateur Dinghy Club [RHADC] will be holding a junior sailing Easter break clinic between April 1st – 5th and April 8th – 12th.
This clinic is targeted to sailors between the ages of 5 and 15 who want to improve their sailing technique in Open Bics and Optis. Lessons will run from 9.00am to 4.00pm with a one hour break for lunch.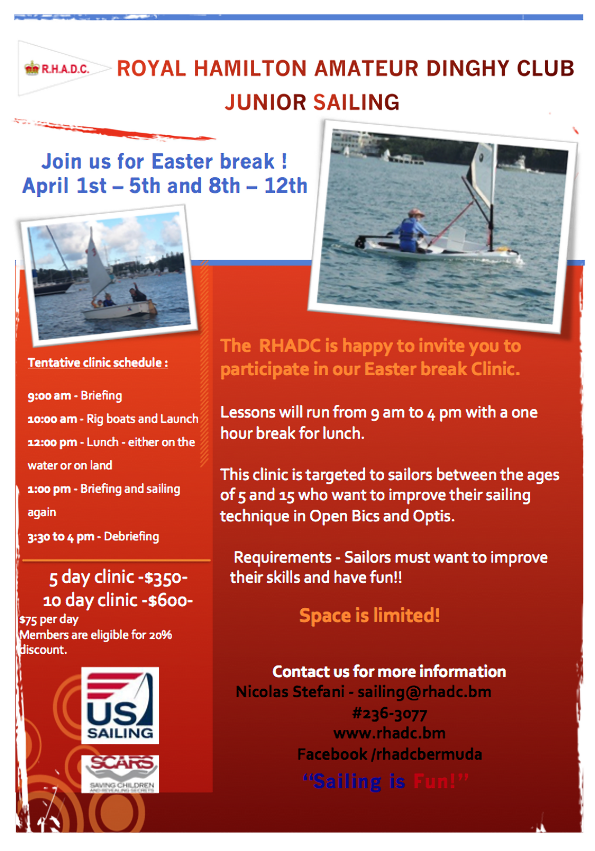 Costs for the clinic are $350 for the five day clinic and $600 for the ten day clinic. For further information contact Nicolas Stefani at 236-3077 or email sailing@rhadc.bm.
The tentative daily schedule follows below:
9:00 am – Briefing
10:00 am – Rig boats and Launch
12:00 pm – Lunch – either on the water or on land
1:00 pm – Briefing and sailing again
3:30 to 4 pm – Debriefing
Read More About