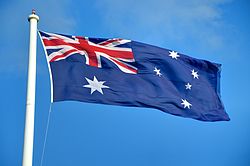 Australia's Synergy Metals [SML] this week [Apr.4] received orders from the Supreme Court of Victoria to allow the company to call a meeting of shareholders to consider its proposed relocation to Bermuda by way of a share scheme of arrangement.
Under the scheme of arrangement, wholly owned subsidiary SML Corporation will become the new holding company of Synergy and will list on the Australian Stock Exchange [ASX]. Synergy has also proposed a scheme of arrangement for the holders of options.
These schemes of arrangement will involve all existing Synergy shares held being exchanged for new SML shares and all Synergy listed options held being exchanged for new SML options.
"Synergy is undertaking the scheme of arrangement to create a corporate structure that is able to facilitate more flexibility for future transactions and capital raisings by Synergy," said a company spokesman. "International investors are generally more attracted to investing in a company incorporated in a jurisdiction such as Bermuda which confers various possible tax advantages not found in an Australian company.
"The move to Bermuda and corporate restructure will not affect Synergy's current assets or businesses."
Synergy Metals is a gold and base metals explorer with projects in northeastern Victoria. The company has five exploration licences and one mining lease.
Read More About