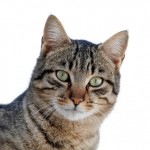 The Bermuda Fire and Rescue Service responded to a humanitarian call today [June 28] when they received a call at approximately 3.30pm saying that a cat was stuck in a tree on Canal Road.
Fire Service spokesperson Lieutenant Leonard Davis said, "On arrival, Fire Service personnel were informed the cat had fallen out of the tree and into the canal.
"Under the direction of Sergeant Steve Caines, firefighter Gregory Focke made his way into the canal and proceeded to rescue the animal. SPCA personnel were on scene and took care of the cat after its rescue".
- File photo
Read More About
Category: All