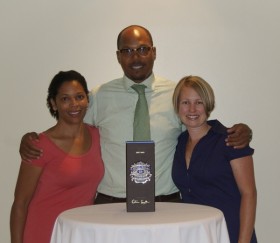 The Bermuda Cricket Board announced the winner of the weekly Chivas Cricket Sportsman Award.
The Bermuda Cricket Umpires Association [BCUA] has selected Quinton Sherlock Jr. of Southampton Rangers Sports Club as the Chivas Sportsman of the week.
The BCUA explained that Mr Sherlock is "very respectable on and off the field of play. He never complains if a call does not go his way on appeal when he bowls and always seems like he is having fun on the field yet has a very professional approach to his game.
"Quinton's behavior is consistent every game and he truly upholds the Spirit of the Game and makes cricket a gentleman's game."
Read More About