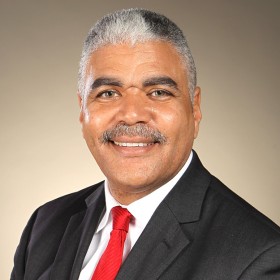 Premier Craig Cannonier extended his support for the initiative to celebrate the 1959 Theatre Boycott, a movement that saw the end of formalized social segregation.
On June 15, 1959 the boycott began with flyers circulated urging black Bermudians to boycott movie theatres to protest their seating policies. The movement gained steam and on July 2, 1959 the theatre owners announced an end to the racially segregated seating policies.
Community group Imagine Bermuda had invited the public to observe the anniversary, saying that members of the Progressive Group imagined a better Bermuda and took action that successfully rallied residents across the island, bringing peaceful change.
The Premier said, "On behalf of the people and government of Bermuda, we extend our support for this initiative to celebrate a defining moment in Bermuda's history -the theatre boycott of 1959: a movement that saw the end of formalized social segregation.
"Experience has taught us that facing barriers strengthens our resolve, builds character and shapes the legacy of an individual and a nation.
"Just as former South African President Nelson Mandela broke barriers for South Africa those in Bermuda overcame barriers through the theatre boycott.
"As Bermuda continues to face challenges, we as a people are creating a more racially harmonious society for all our citizens.
"We join you in embracing that same spirit of determination and commitment to overcome the barriers that we face today in pursuit of an even better Bermuda. History has proven that together, it can be done.
"Martin Luther King Jr. once said: 'The true measure of a man is not how he behaves in moments of comfort and convenience but how he stands at times of controversy and challenges."
Read More About