Selena's 4th Annual Causeway BBQ Throw Down & Block Party was held on Sunday [Sept 1] on Kindley Field in St George's, and saw hundreds of people attend to enjoy the event and taste the BBQ fare.
By the end of the day the BBQ Throw Down trophy winners were declared with Road Kill Grill winning Best Hamburger, Up In Smoke winning Best Ribs, Furberts' Picnic Express winning Best Chicken, and Roaming Chefs winning Best Picnic Plate.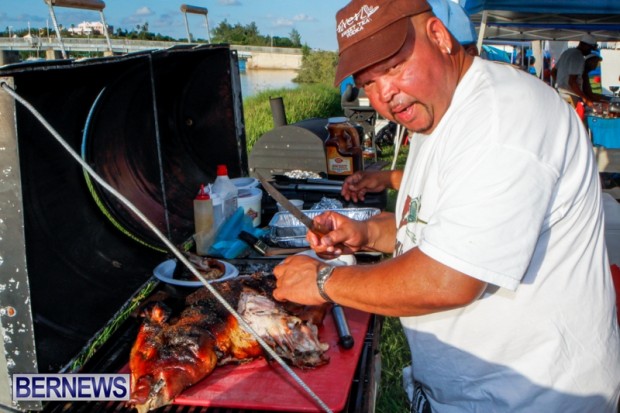 The public had an opportunity taste test items from the competitors and then vote for the People's Choice Awards. Team Swine was awarded Best Hamburger, Char Baby BBQ was awarded Best Chicken and Roaming Chefs won Best Ribs. The Best Overall People's Choice Trophy was awarded to Char Baby BBQ.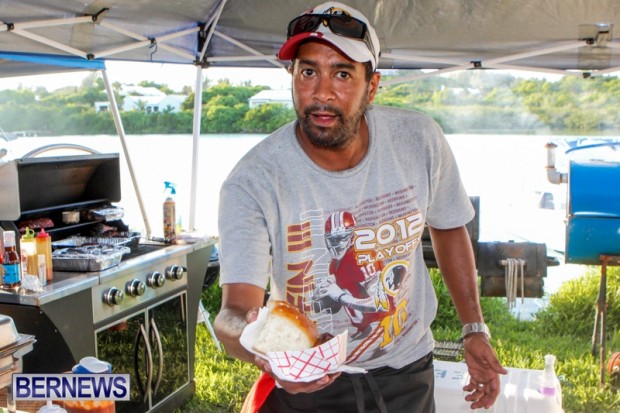 In the highest point category Road Kill Grill took top prize of $250, Roaming Chefs won second prize of $150 and Up In Smoke took home $100 for third place. A pie eating contest was held with Jonathan Weir outpacing the table full of competitors.
The judges challenged with tasting and scoring the entries included Crystal Wales, Peter Jovetic, Robin Minors, Jah Robinson and Yolanda Hypolite.
Click to enlarge photos:
Read More About