The Ministry of Community, Culture and Sports will be hosting the Annual Gombey Festival on Saturday [Sept 21] on the grounds of the W.E.R. Joell Tennis Stadium from 5.30pm to 9.30pm.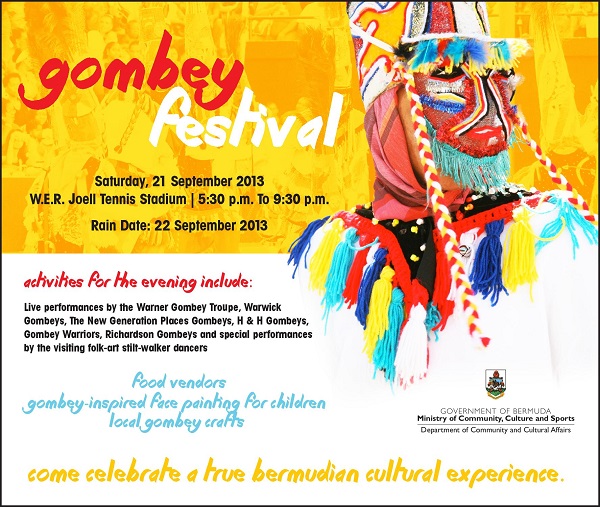 There will be live performances by Warner Gombey Troupe, Warwick Gombeys, The New Generation Places Gombeys, H & H Gombeys, Gombeys Warriors, Richardson Gombeys and a special performance by the visiting folk-art dancers.
Video of the finale at last year's Gombey Festival:
Bermuda's Gombey tradition — marked by snare drum-driven rhythms, peacock-feathered headdresses and expressive dances — dates back to at least the mid-18th century. The island's preeminent folk art, the word Gombey is thought to derive from the Bantu word for "rhythm" or an African type of drum.
Read More About
Category: All, Entertainment