The Berkeley Institute Student Council has organised multiple school efforts to support the Philippines in the aftermath of Typhoon Haiyan, and as of this writing have already raised over $1,500.
The students had a "grub day" today [Nov 15] which so far has raised over $1,500. Students were asked to wear the colours of the Philippines flag, and donate a minimum of $1, however many students donated more, with some chipping in up to $20.
Berkeley has 5 Filipino students who assisted in today's collection and are pictured below: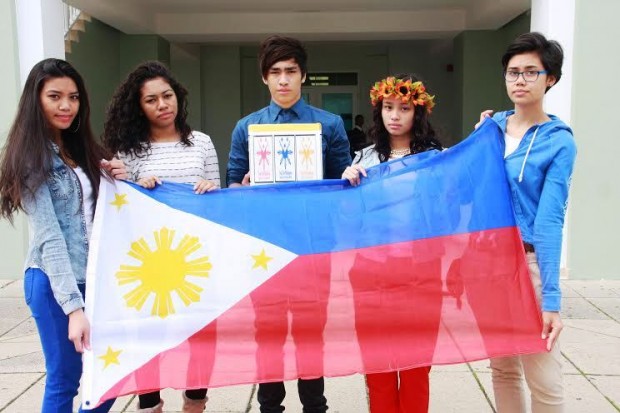 Student Council President, Lady Carmela Robinson said: "Within our Berkeley family are a few Filipinos, including myself, whose families have been affected by the storm. This affects us as a whole community.
"Any other donations from members of the community can be made at the main office of the Berkeley Institute between the hours of 8:30am – 4:00pm on November 15, 2013. Please help those who are in need. Mabuhay Pilipinas – Long live the Philippines!"
Student Council President, Lady Carmela Robinson: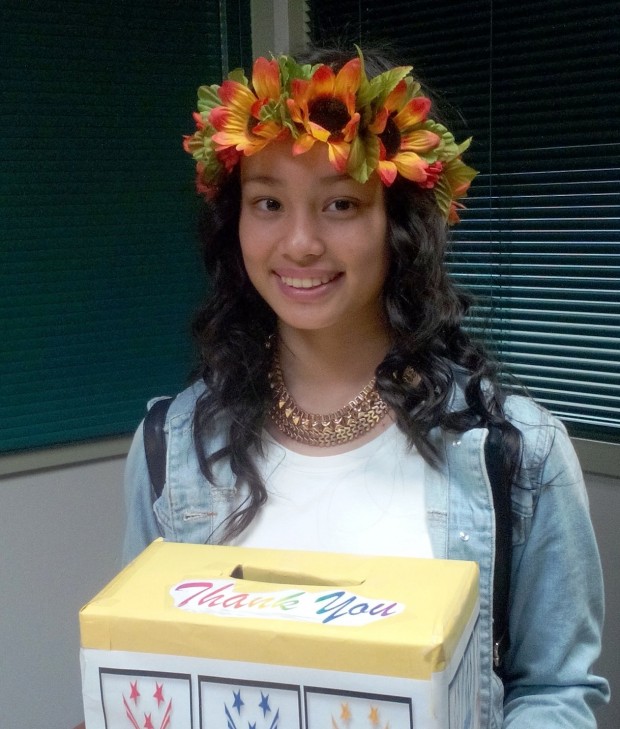 As of yesterday, the Bermuda Red Cross has received a total of $105,600 which includes pledges from Digicel Bermuda and Bermuda Government. Quite a few schools and organisations are holding grub days and fundraisers, so that amount od expected to rise.
Read More About