Minister of Finance Bob Richards today [Nov 25] signed a bilateral Tax Information Exchange Agreement [TIEA] with the Republic of Poland at the Polish Embassy in London.
Minister Richards said: "Signing a TIEA with Poland has been a long time in the making and represents the beginning of an official exchange of information relationship with Poland upon which the Government of Bermuda hopes to build a long and fruitful partnership."
Minister Richards with H.E. Witold Sobkow-Ambassador for Poland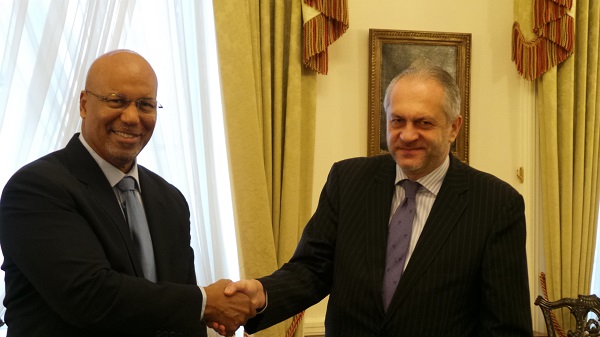 With these bilateral treaties Bermuda establishes a direct treaty relationship, which in this case, is with the Minister of Finance for Poland.
"As Poland is a member of the EU it is crucial that Bermuda signs this TIEA; the EU has always been one of the main regions with which Bermuda has a strategic and economic relationship and Poland is one of the many countries Bermuda reinsurers do business with in Europe," the Ministry said.
"The benefit of signing the Poland TIEA is that it allows for tax transparency and information exchange on a by request basis where previously there was no formal avenue available.
"Bermuda now has bilateral TIEAs with 50% of the members of the EU."
Read More About