Last night [Nov 16] South Africa claimed the 2013 Bermuda World Rugby Classic title after they defeated Argentina 14-7.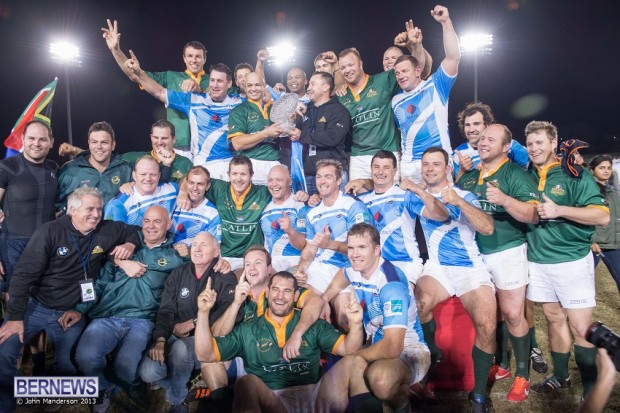 South Africa took a 7 – 0 lead in the second minute when Heno Metz went over for a Try and then Percy Montgomery kicked a Conversion.
In the 20th minute the score was level as Santiago Van Dar Ghotte went over for a Try and Federico Todeschini kicked the Conversion for Argentina making the score 7 – 7.
Five minutes later Metz went over for his second Try of the game and when Montgomery kicked the Conversion it made the score 14 – 7 a score that would stand as South Africa lifted the Trophy.
You can view all our coverage of the World Rugby Classic here.
Read More About