Measuring six feet across and five feet high, the gingerbread house constructed by the Fairmont Hamilton Princess staff may very well be one of the biggest that you've ever seen, making it well worth a visit to take in the wondrous Christmas sight.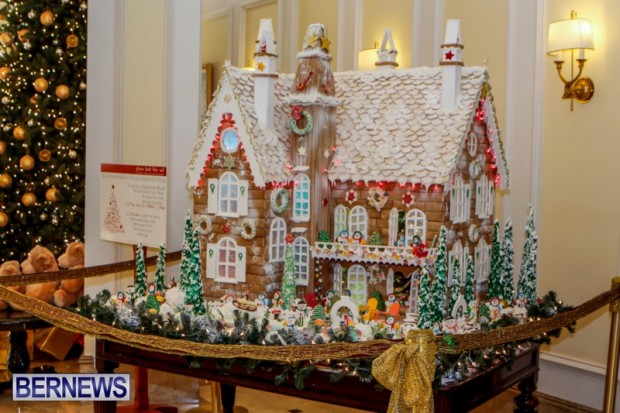 Requiring supplies that included 80 pounds of ginger cookie dough and 50 pounds of royal icing, the Fairmont Hamilton Princess' gingerbread house stands as a testament to what can be achieved with enough holiday spirit – and enough time; this particular example of sweet architecture took more than 120 hours of work to create.  The culinary delight is presently on display in the hotel's lobby.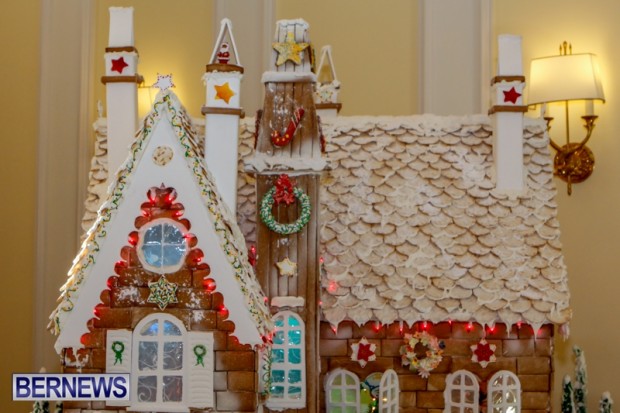 The structure itself consists of multiple stories, with detailing done on and around the house in order to give it a truly holiday feel. Snowmen stand guard on a second story balcony, overlooking a yard that is filled with pine trees, snow, candy canes, and even a uniquely Bermudian twist, with the inclusion of a moongate.
As if the list of supplies necessary to construct this massive gingerbread house wasn't enough, Head Pastry Chef Serge Leibowitch estimates that, over the course of the holiday season, their kitchen will use 500 decorated ginger cookies for their Teddy Bear Tea event, 100 pounds of Christmas Pudding, 120 Christmas logs, 750 Mince Tarts, 500 Pecan Tarts, 1,280 portions of four flavours of cheese cakes, including Cointreau Cranberry, Brandy Pumpkin, Egg Nog, and Strawberry, and a total of over 3,000 eggs, 800 pounds of sugar, and 2,800 pounds of flour.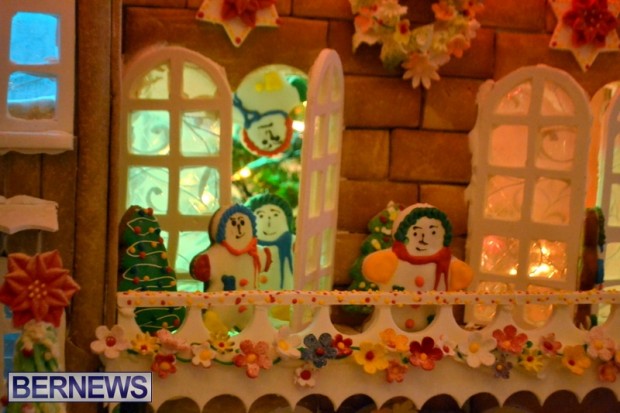 While the Hamilton Princess Hotel's gingerbread house may easily rank as one of the biggest in Bermuda, the world's largest gingerbread house, according to the Guinness Book of World Records, was built in Texas this year and covers an area of 2,520 square feet – nearly the size of a tennis court.
At 21 feet high, the Texan gingerbread house has an estimated caloric value exceeding 35.8 million and its ingredients include 2,925 pounds of brown sugar, 1,800 pounds of butter, and 7,200 eggs.
Click to enlarge photos:
Read More About