A gold, silver and bronze medal arrived back on the island last night [Dec 9] as Sentwali Woolridge, Jermal Woolridge, Khalid Pitcher and Garon Wilkinson all returned from competing in the 1st NORCECA Wushu Tournament in Mexico.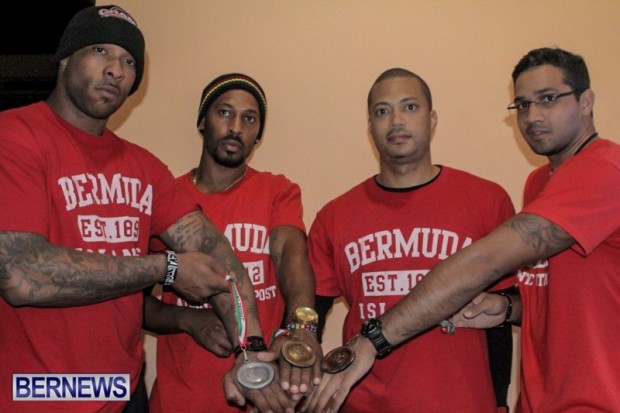 Sentwali Woolridge captured gold, Jermal Woolridge captured silver, Pitcher captured bronze and Wilkinson finished 6th.
Sentwali Woolridge battled to a convincing 2-1 victory over Ivan Cardenas from Mexico to capture the gold medal in the 70kg or 155lbs Division. Before the tournament, he had to go a day and a half without food in a bid to make the weight.
"It's the first time I have ever won gold in one of these competitions," said Woolridge. "It's an extremely good feeling."
Jermal Woolridge lost 2-1 to Joshua Cordova of Venezuela in a very close battle to settle for second place, while Pitcher captured the bronze in the round-robin competition.
Read More About