[Updated with more photos and statement] At sometime around 9.30/10.00am this morning [Jan 4] the Bermuda Fire & Rescue Service responded to a fire in the Dockyard area.
It appears the blaze was located on an old boat in the area, and smoke could be seen floating into the sky as firefighters worked to extinguish the fire. Details are limited at this time, however we will update as able.
- Photos by Nathalie Sheen
Update 6.56pm: A statement from the Fire Service said that at approximately 8.55am on Saturday January 4th, the Bermuda Fire and Rescue Service responded to a report of a 75 foot work boat on fire at the Royal Naval Dockyard, Sandy's.
Fire Service spokesperson Lieutenant Leonard Davis reported that "The Bermuda Fire and Rescue Service responded to the mentioned incident with two fire appliances staffed with 8 firefighters. The fire service took approximately 12 minutes to arrive on scene.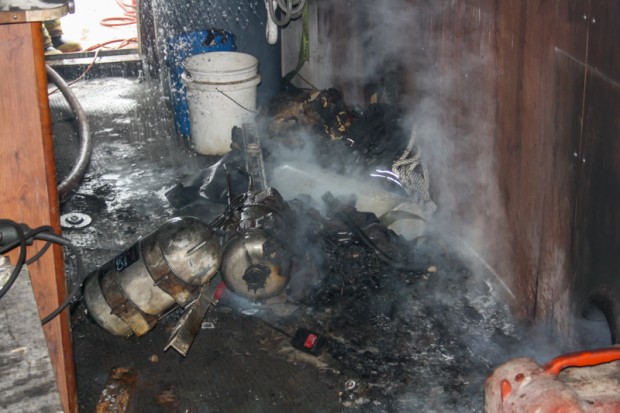 "Upon their arrival they found thick black smoke billowing out from windows and doorways of the vessel. The duty crew proceeded to extinguish the fire with two firefighters dressed in breathing apparatus using a 1 ½" hose line."
Sergeant De-roy Somner stated that, "The duty crew gained entry into the vessel from the top deck. The dark smoke made the working conditions extremely difficult to maneuver through. The top area was searched and a second crew made their way downstairs into a storage area where the fire was discovered."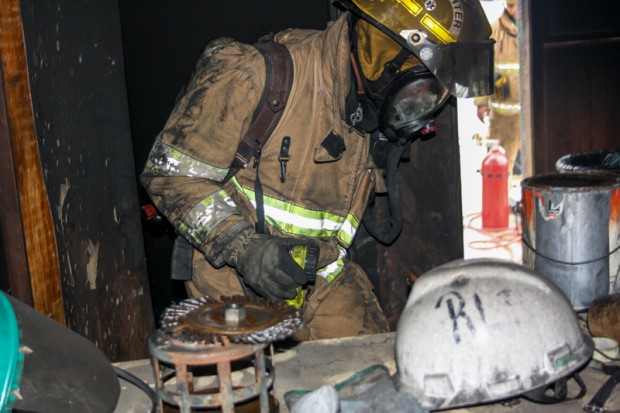 "While in the process of extinguishing the fire, the boat engines engaged due to the engine wires being fused together by the intense heat. The engines had to be powered down by an on scene engineer while the fire was being fought.
"Ventilation was then carried out by setting up a smoke extractor to create better visibility. The remaining burning material was removed from the vessel and soaked with water until finally extinguished."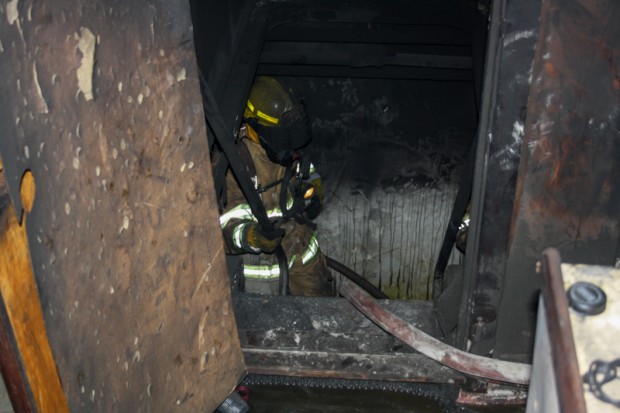 Fire Service spokesperson Lieutenant Leonard Davis stated that "the fire is believed to have been caused by welding being conducted on the exterior port-side of the vessel. The heat from the welding is believed to have transferred through the metal and onto the interior contents."
Photos by Lieutenant Leonard Davis, click to enlarge:

Read More About
Category: Accidents and fires, Accidents/Fires, All, News, Photos