We may the smallest team in attendance, but the Bermuda Winter Olympic team made their presence felt at yesterday's [Feb 7] Opening Ceremony, attracting plenty of attention due to our tradition wearing the island's signature Bermuda shorts at Olympic events.
Fox News even went so far as to declare Bermuda the winner of the Opening Ceremony, citing our Bermuda shorts in temperatures below 40 degrees.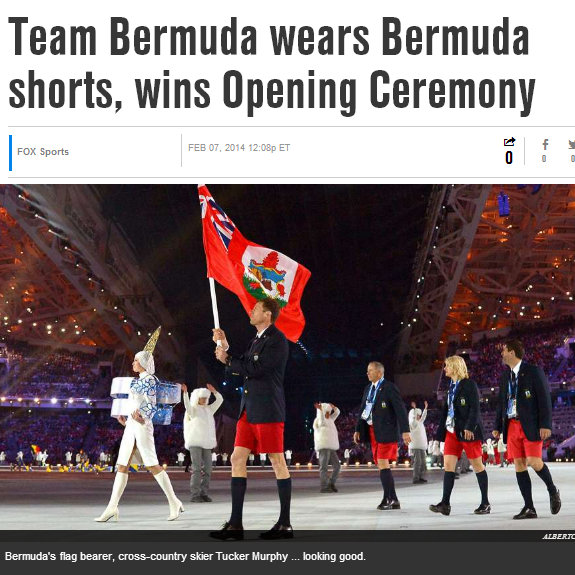 Their report said, "With all due respect to the other bold fashion statements of the Opening Ceremony, nothing topped this. Despite temperatures below 40 degrees Fahrenheit, Team Bermuda made its appearance at Friday's festivities rocking the namesake leg garment of their nation.
"Who is Team Bermuda? It's just one person — Tucker Murphy, a 32-year-old cross-country skier who was born in Dallas. He finished 88th in the 15 km event in 2010 in Vancouver. That's him with the flag.
"Kudos, Bermuda. If they gave out medals for Opening Ceremony, you'd have the gold."
It wasn't just Fox News who praised our team, with the sight of the Bermuda team athletes in shorts in freezing temperature causing quite a stir online, with Twitter lighting up as users praised our unique style.
Twitter users chimed in with support for the Bermudian team, with many non-Bermudian users being introduced to the fact that Bermuda has a Winter Olympic team for the first time.
Bermuda is being represented by the one-man team of Dr. Tucker Murphy, a cross country skier making his second Olympic appearance for Bermuda.
Some of the Tweets about the Bermuda team at the Winter Olympics are below: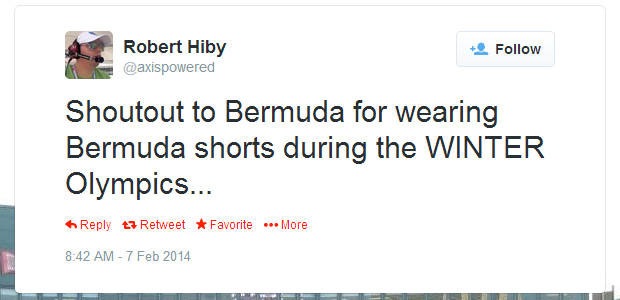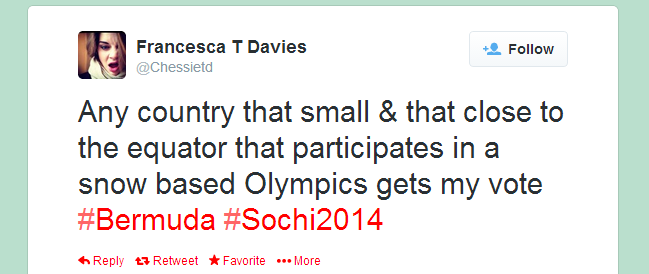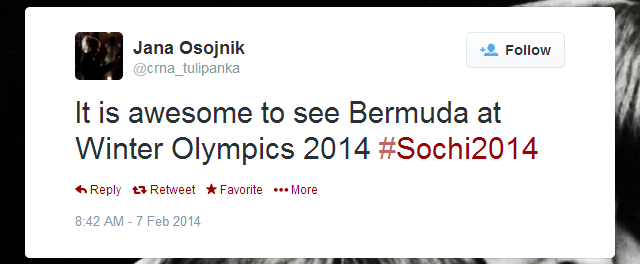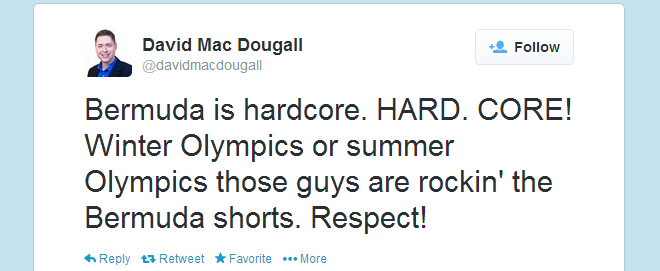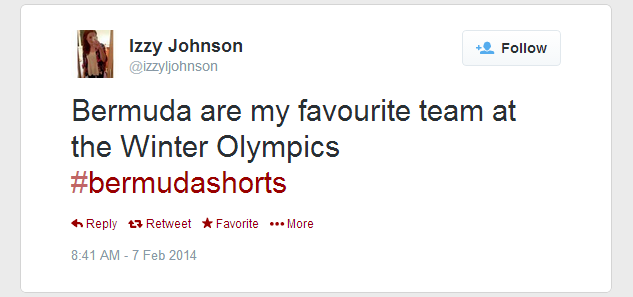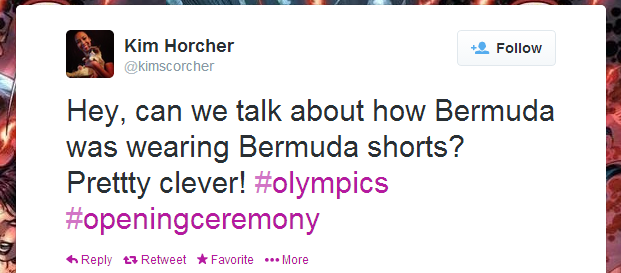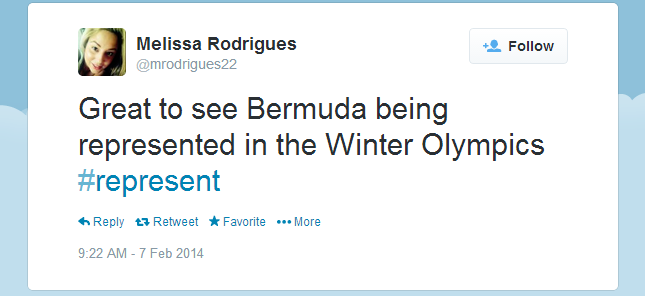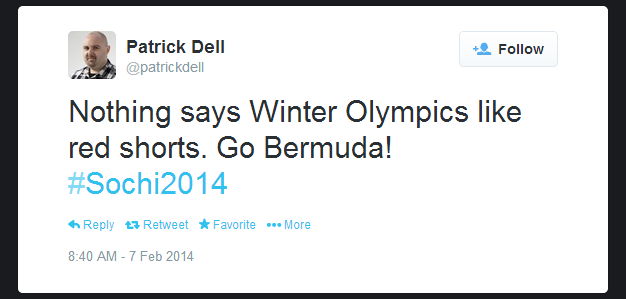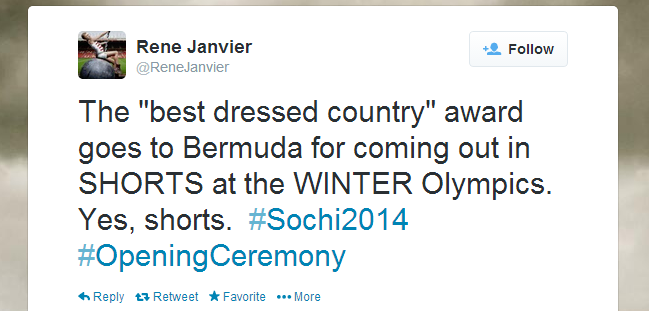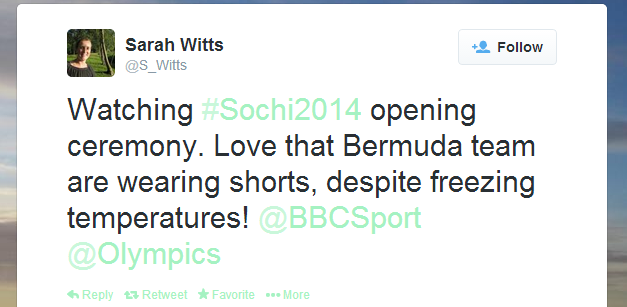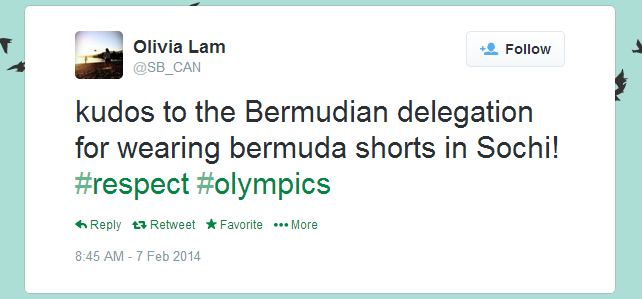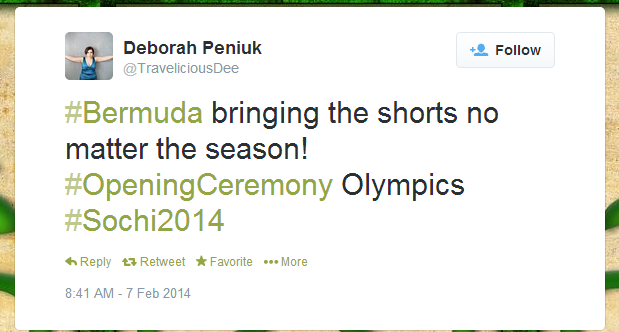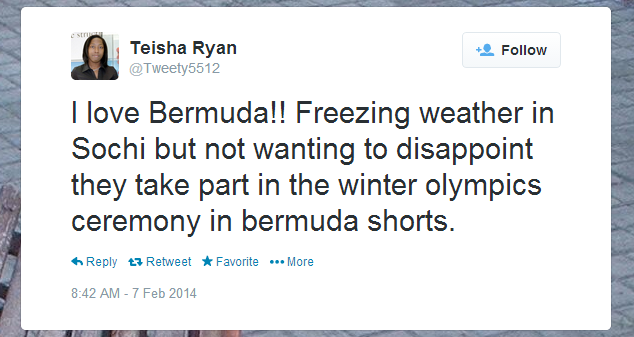 Read More About