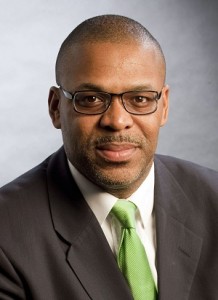 [Opinion column written by Shadow Home Affairs Minister Walter Roban]
Good Day Bermuda
In late December, the PLP mobilized to assist with flood relief for the hardest hit Caribbean islands of St. Vincent and St. Lucia. The substantial floods and landslides during the Christmas holidays resulted in the tragic loss of 15 lives along with damage estimated to be in the hundreds of millions of dollars.
As a part of this relief effort, we assisted the West Indian Association, and other concerned individuals with two events: "Caribbean Flavours" which was held on January 31st at Riddle's Bay Club, and the recent Friday, February 14th event, "Give from the Heart" held at the Police Recreation club.
Additional, we are pleased to see that government employees contributed via participation in a Denim Day.
Double Standards
However, what perplexes us is the seeming reluctance of the OBA government to make a direct financial donation to this relief effort.
You will recall that during the recent tragedy in Philippines, the OBA government donated $50,000 to help to rebuild the affected areas. However, it has been near two months after the event in the Caribbean, and the OBA Government has yet to commit to any form of direct cash donation.
As indicated by the OBA in November 2013, the government has funds put aside for donations for such emergencies. Yet once again, it seems as if they are backpedaling on their word to financially assist those in need.
We therefore call upon Home Affairs Minister Michael Fahy, and National Security Minister Michael Dunkley to let Bermuda know, when the OBA intend to financially assist our Caribbean neighbors.
Thank you
- Walter Roban
Read More About