The upcoming Coldwell Banker Home Show is set to feature a long list of exhibitors, with over 70 local businesses taking part.
Offering a look at wares and services from some of Bermuda's best businesses, the show will include fun-filled games, door prizes, food, and much more.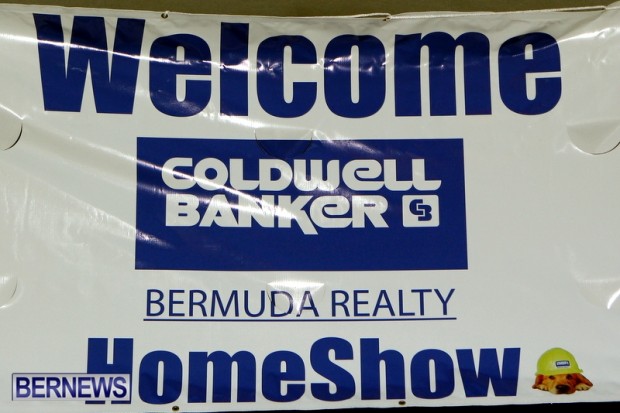 The Coldwell Banker Home Show will take place on Friday, February 21 from 3.00pm through 8.00pm, and Saturday, February 22, from 9.00am through 4.00pm.
The following businesses/entities will be featured at the show:
Green House Bermuda
MoonGate Insurance Group
Intellihome & Office
Selectron Ltd.
HSBC Bank Bermuda Limited
Bermuda Engineering Company Ltd.
Bermuda Brickyard
Joshua Bate Trading Bermuda Ltd.
B.S.&R. Group Ltd.
Logic
Temperature Control & Plumbing Ltd.
Butterfield
Freisenbruch-Meyer Group
The Argus Group
CellOne
Trott & Duncan Limited
Safestride
iQ Limited
The Studio Ltd./Beryl E. Brown
AIA
MIBA
Architecture and Interior Design R& Decorations
BAC Group of Companies
Bermuda Gas & Utility Company Limited
Jeffrey & Sons Ltd.
TeleBermuda, Bermuda Virtual Tours
Invisible Fencing, OBM International
BF&M Insurance Company
Linberg & Simmons
Sharon Wilson Art Gallery
Department of Planning/Department of Energy
Agility Ltd.
Rubaroc Bermuda
Skincerity Bermuda
BTC
VinylTech
Cox Hallett Wilkinson Limited
Alternative Energy Systems [Bermuda] Ltd.
Furniture Flair
Liquid Group [Coffeeworks Bermuda/Clearwater Systems]
Irish Linen Shop
Atlas Home Improvements
GrandCare Bermuda
Custom Acoustics
Elite Crete Bermuda
The Concrete Factory
Collingwood Holdings Limited
The Centre on Philanthropy
Read More About