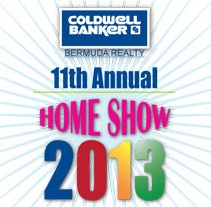 The 11th Annual Coldwell Banker Home Show will be held at CedarBridge Academy this Friday [Feb 15] from 3pm – 8pm, and on Saturday from 9:00am – 4:00pm.
A host of local businesses and community service groups will be displaying their products and services, and door prizes, food, and more will be on offer.
This trade exhibition is designed to showcase local business services and provide the public with a "one-stop-shopping" experience for goods and services related to home ownership.
You can visit over 70 local businesses at the event, including Colonial Insurance, Conspec Limited, GCS Group, Bermuda Engineering Company Ltd, Bermuda Brickyard, Joshua Bate Trading Bermuda Ltd, Butterfield Bank, Freisenbruch-Meyer Group Insurance, Solar Bermuda Ltd, R&R Decorations, Digicel Bermuda, Trott & Duncan Barristers and Attorneys, Bermuda Diabeties Association, Bermuda Red Cross, WOW Cable TV Services Sousa's Gardens Landscaping, Bermuda Security Group and many more.
For more information visit Coldwellbankerhomeshow.info.
Read More About