During our travels on Sunday [Mar 23], we caught the photo below of an Osprey bird with a fish firmly gripped in its talons while flying over Wreck Hill, North Shore.
An occasional visitor to Bermuda, the Osprey's diet consists almost exclusively of fish which they pluck from the water after swooping down.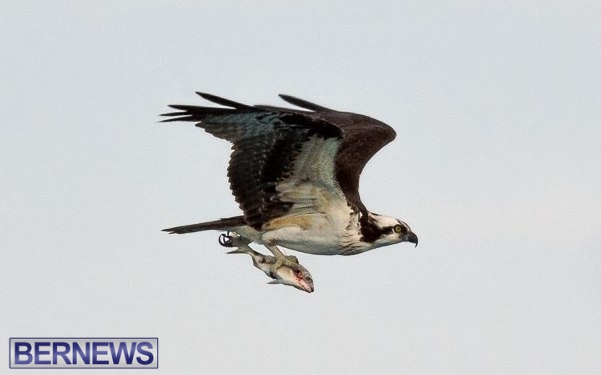 Ospreys — which can have a wingspan up to 5 or 6 ft — hunt by diving to the water's surface from some 30 to 100 feet up, according to National Geographic.
The birds, which are sometimes confused with eagles, have gripping pads on their feet to help them pluck fish from the water with their curved claws and carry them for great distances.
In flight, ospreys will orient the fish headfirst to ease wind resistance.
Read More About
Category: All, Environment, News