Despite efforts to save an Osprey that was found in distress in the east end, the bird has died while being assessed by professionals at the Bermuda Aquarium and Zoo.
The Osprey was found in the middle of Stokes Point Road in St. George's after a member of the public alerted Police Sergeant Paul Watson of the Marine Police Unit, who collected the stricken bird and delivered it to the Bermuda Aquarium and Zoo for medical assessment, where the bird unfortunately died.
Photos courtesy of the Bermuda Audubon Society: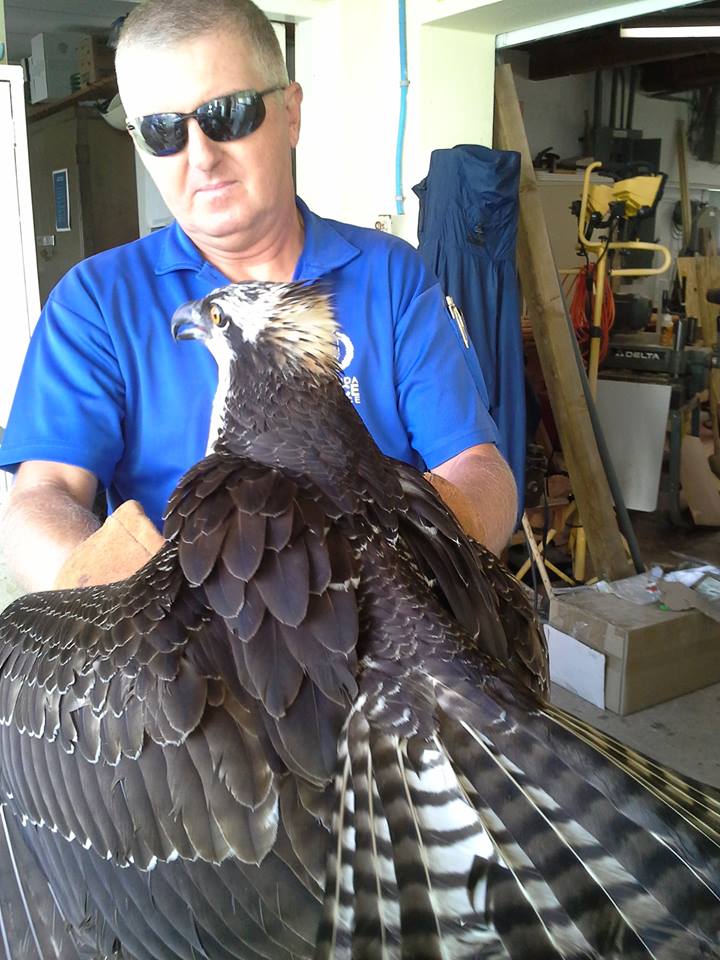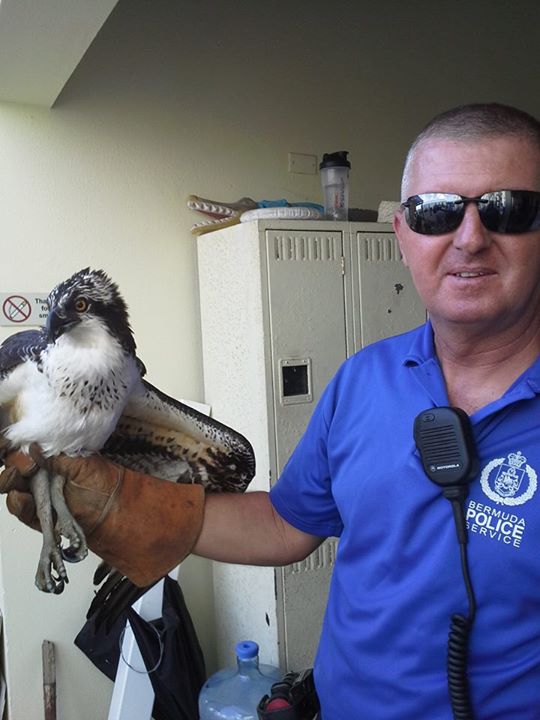 An occasional visitor to Bermuda, the Osprey's diet consists almost exclusively of fish which they pluck from the water after swooping down.
Ospreys — which can have a wingspan up to 5 or 6 ft — hunt by diving to the water's surface from some 30 to 100 feet up, according to National Geographic.
The birds, which are sometimes confused with eagles, have gripping pads on their feet to help them pluck fish from the water with their curved claws and carry them for great distances.
An Osprey flying over the North Shore with its catch earlier this year: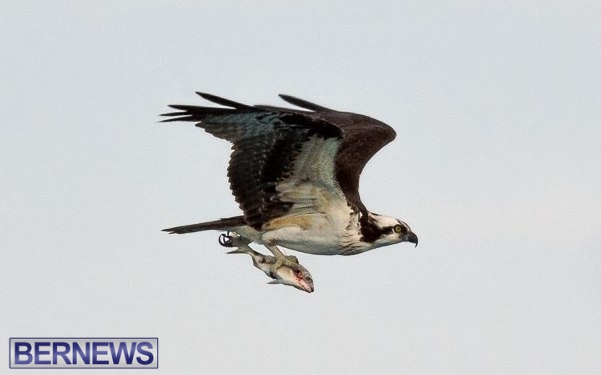 Read More About
Category: All, Environment