After being treated at the Bermuda Aquarium, Museum and Zoo [BAMZ], a rehabilitated longtail was released back into the wild yesterday [Sept 21].
Under the watchful eye of Dr Ian Walker and Lynn Thorne who overseas bird rehabilitation, the longtail was released from a rooftop into the Harrington Sound area. Wind conditions were monitored in advance, and the longtail was released once the weather conditions were considered ideal.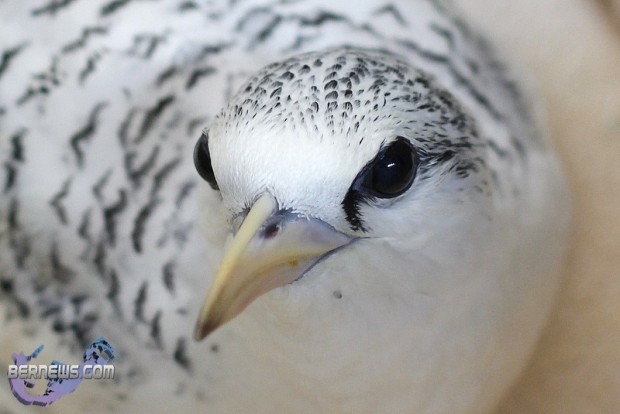 The 10-week old longtail — named "Trunk" — was found floating in the water by Trunk Island by Susie and Steven Johnston.
"Sometimes what will happen is they get out there and they just don't have the wing span to be successful," said Ms Thorne.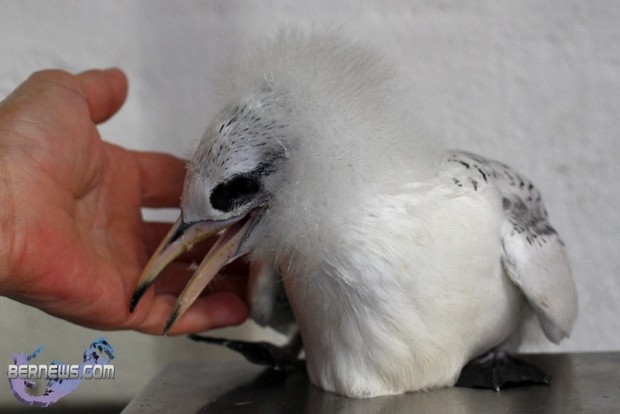 Ms Thorne has been working with longtails for the past four years, and said many are brought in by members of the public when they are injured, which can often occur during storms.
Asked about the success rate of rehabilitating birds, Ms Thorne said it was 85% a few years ago and is now up to 95%. She also noted there are other longtails who are almost rehabilitated and due to be released soon.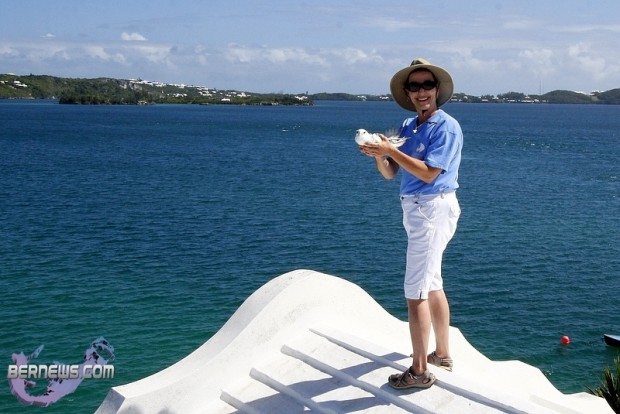 A report [PDF] by the Department of Conservation said that during Hurricane Igor in 2010, over 30 of the tagged nests being monitored for their study were destroyed, with more than 12 longtail chicks washed out of surveyed nests and killed during the storm.
During Hurricane Fabian in 2003, it is estimated that almost 300 nests were lost in the Castle Harbour Islands area alone.
Bermuda is the most important single breeding location for the longtails, with approximately 2500-3000 nesting pairs, compared to about 2000 nesting pairs for the entire Caribbean region.
The critically endangered Cahow is Bermuda's National Bird, however the longtail, or White-tailed Tropicbird as it is technically called, has long been considered to be Bermuda's unofficial National Bird.
Click to enlarge photos:
Read More About
Category: #Animal, All, Environment, Environment, Photos, Videos