[Updated with video] What appears to be a sunfish has washed up at John Smiths Bay, with the giant sea creature found laying on the beach earlier today [Mar 29]. While we have not confirmed exactly what it is with officials yet, unofficial reports suggest it is probably a sunfish.
According to National Geographic, sunfish [also called mola] are the heaviest of all the bony fish, with large specimens reaching 14 feet vertically and 10 feet horizontally and weighing nearly 5,000 pounds.
Update 9.37pm: American marine biologist Dr. Tierney Thys — who specializes in studying sunfish — has identified this as a "Masturus", also known as a sharptail mola.
Dr. Tierney's website OceanSunfish.com says that their mola team has been traveling the world ocean studying the giant ocean sunfish since 2000.
"Though these fish can grow more than ten feet long and weigh over 5,000 pounds, little is known about them," the site said.
"By placing satellite tags on them and collecting tissue samples for genetic and toxin analysis, we're hoping to uncover the molas' secrets: How did they come to occupy all tropical and temperate seas? Where, when, and at what size do they reproduce?"
Update April 4th: The BZS newsletter said that we have had previous strandings of this species on Elbow Beach in 2010 and at Horseshoe Bay in 2001. They also added that the Department of Parks buried the sunfish deep in the sand at the back of the beach.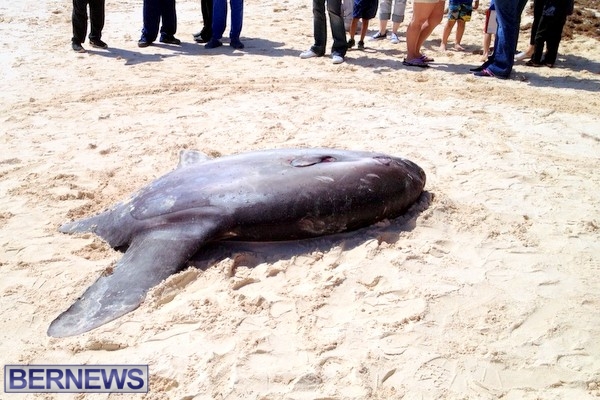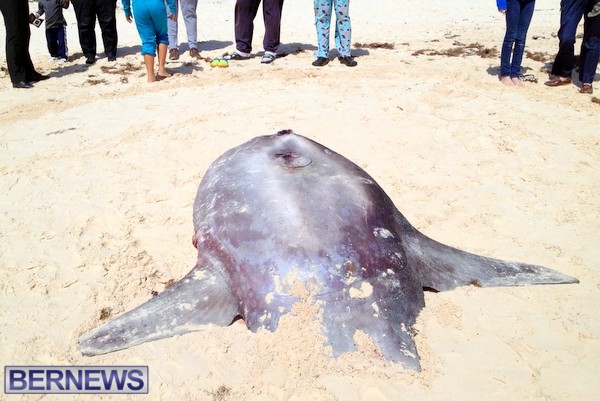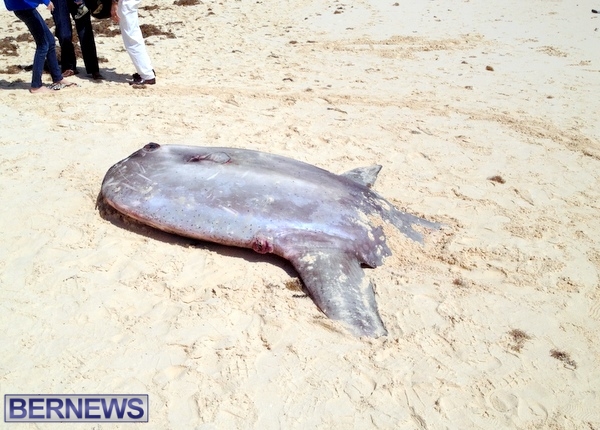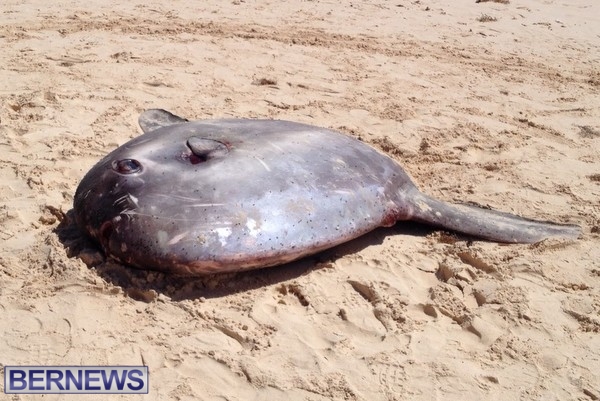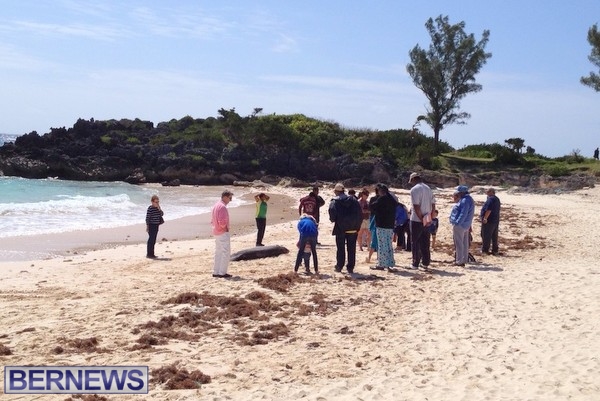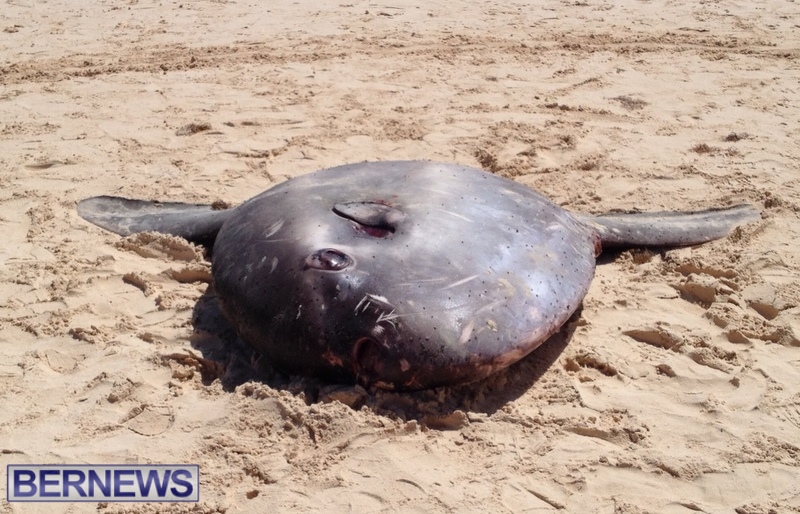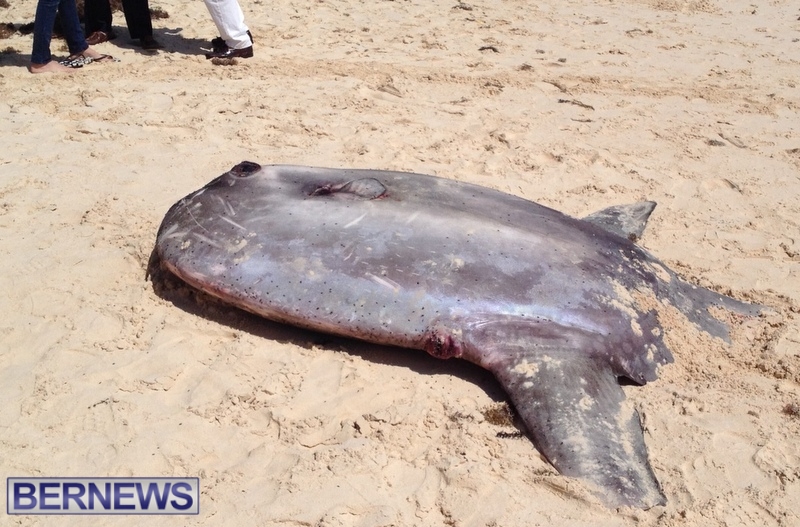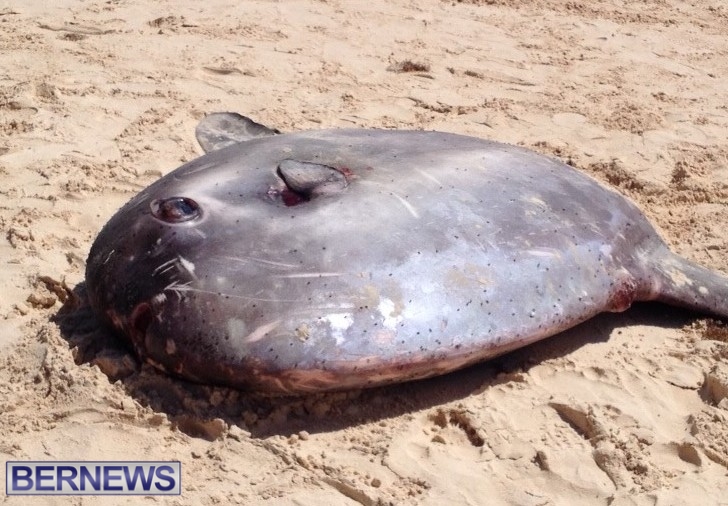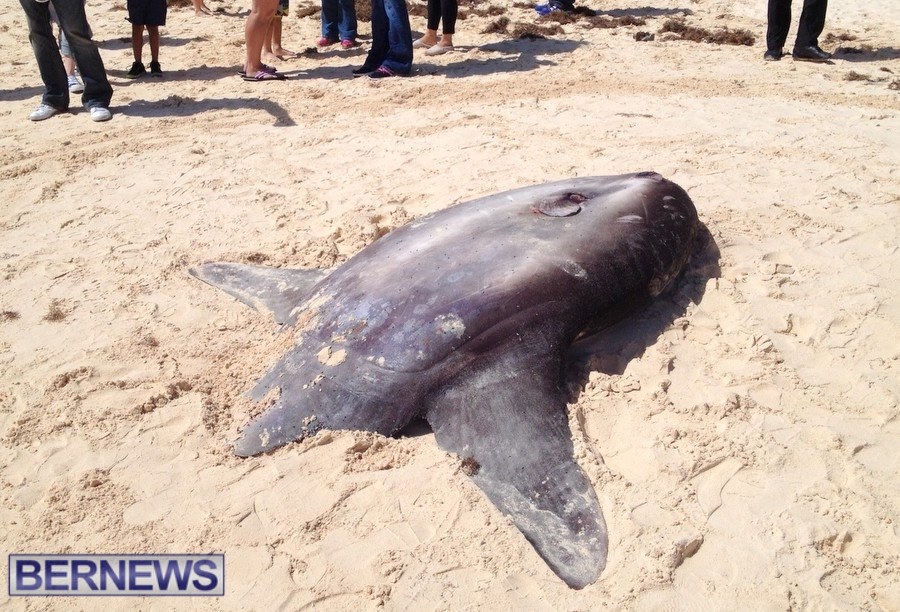 Read More About
Category: #Animal, All, Environment, Marine, News, Photos, Videos