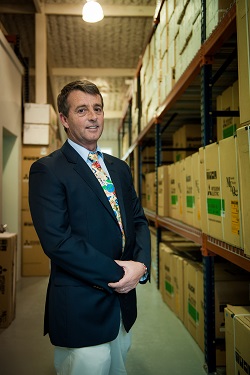 Efficient Technologies Bermuda Limited [Eff-Tech] has been awarded the exclusive distributorship of Mitsubishi Electric Cooling and Heating solutions in Bermuda.
As the official distributor, Eff-Tech is able to design, install and maintain Mitsubishi Electric heating, air conditioning and refrigeration [HVAC] solutions to create energy-efficient buildings and homes while improving comfort and reducing costs for owners.
"Distributors are a critical connection between Mitsubishi Electric and the end users of our commercial and residential product lines, and we strive to maintain productive relationships with them," said Rey Benzor, Business Unit Director for International, Mitsubishi Electric Cooling & Heating.
"We are pleased to welcome Eff-Tech as an official distributor to our team and we are confident that they will continue to provide excellent service to our customers in Bermuda."
As part of the BAS Group of Companies, Eff-Tech first opened its doors in January 2013. The company is run by Stephen Savage [pictured] who has more than 24 years of experience as a Partner, Managing Director and Director of Sales and Marketing in HVAC.
"Eff-Tech has been providing Mitsubishi Electric Cooling and Heating solutions to the Bermuda marketplace for more than a year and affording our customers an average savings of 35 to 40 per cent on electricity costs," said Mr. Savage.
"We are thrilled to have been designated the official distributor in Bermuda as Mitsubishi Electric Cooling and Heating offers the most advanced technology allowing customers to enjoy more precise comfort while saving on energy bills and contributing to a greener planet."
Read More About