The Bermuda Junior Boys' National Volleyball Team gathered at the airport early this morning [Apr 16] on their way to the Eastern Caribbean Volleyball Association [ECVA] Invitational being held in Antigua from April 17-21.
The team players include Jeremiah Andrade, Andrew Blee, Shannon Botelho, Shaun De Couto, Jacques DeVerteuil, Justin Ferreira, Kaleb Hamilton, Kip Malpas, Sam McKittrick, Brandon Sousa [Team Captain], Shawn Tucker and Evin Mosley. The Junior Boys' team is coached by Mark Hamilton, assisted by Brian Amaro and Sophia Sontag.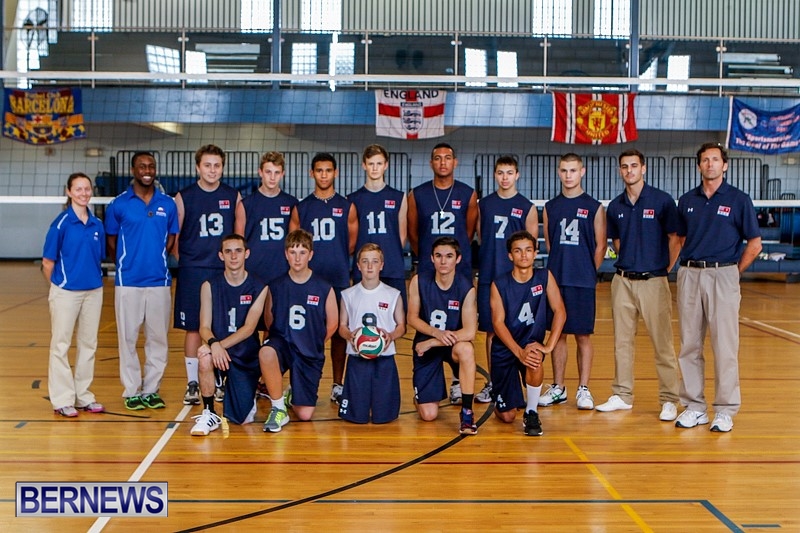 The team will take part in the four day event playing teams that include French and Dutch St Martin, St Lucia and Grenadines. In 2011 the Bermuda Junior Boys' National Volleyball Team travelled overseas and won silver in the Under 19s Division while this younger team will take part in the Under 17s Division.
Dedicated team captain Brandon Sousa still sporting stitches, is recuperating from a recent surgery but insisted he is fit enough to travel with the group. Sousa's father will travel with the team as one of the parent chaperones.
ECVA, one of the four zones within the North, Central America and Caribbean Volleyball Confederation [NORCECA], comprises the National Volleyball Federations of Anguilla, Antigua and Barbuda, Bermuda, British Virgin Islands, Dominica, Dutch St Martin, French St Martin, Grenada, Montserrat, Saba, St Eustatius, St Kitts and Nevis, St Lucia and St Vincent and Grenadines.
Read More About