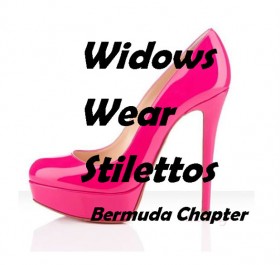 Michelle Furqan — who lost her husband Bilal after 14 years of marriage — has founded the Bermuda chapter of "Widows Wear Stilettos."
Widows Wear Stilettos, Inc. is a global support organization that has provided education and support to the widowed community since it was founded in 2006.
The idea to launch the Bermuda Chapter sadly came out of a tragedy, as founder Michelle Furqan lost her husband Bilal after 14 years of marriage. He was injured during a diving accident at Admiralty House in 2011, and lost his battle for life a few days later.
Life, as she and their children knew it, was suddenly and completely turned upside down.
Throughout her grieving process, she began looking for support groups to help come to terms with her loss, but she soon realized that Bermuda had nothing to offer in the way of a practical support group. She then came upon the California based organization, Widows Wear Stilettos, Inc. and has aligned with them.
Mrs. Furqan said, "We are delighted to partner with an organization that is aimed at helping others find a sense of identity after losing their spouse or loved one. Widows Wear Stilettos, Bermuda is an organization like no other in our community, as it is designed to support those who are grieving and offer a sense of hope and sense of purpose.
"The organization aims to offer regular events for not only widows, but also those who have lost a significant partner.
"We have monthly events planned, which are aimed to empower and encourage women, such as makeovers, self-imaging, and workshops on financial planning and emotional restoration.
"On Sunday, April 13, we have a brunch planned at Griffins Bistro, St. George's Club, at 12.30pm, with guest speakers including Women's Resource Centre executive director Patrice Frith-Hayward and Family Intimacy Centre's founder Saadia Bean set to attend."
"In Bermuda, it is our desire to share the spirit of hope and healing with as many widows as possible. We are dedicated to assist an overlooked portion of the population by providing support, education, healing, caring, sharing and strength."
For further information please contact the local facilitator Michelle Furqan via telephone at 704-1320 or via email at wwsbermuda@gmail.com, or visit them on Facebook.
Read More About