Only days after "Bailey" gave birth, Dolphin Quest has welcomed another new arrival with "Ely" giving birth at around 6pm on Saturday [Apr 5]. Ely, named after Ely's Harbour in Sandys Parish near Fort Scaur, was born at Dolphin Quest Bermuda in June of 2003. Since then, she has connected with thousands of schoolchildren, summer campers, and visitors to Bermuda.
"We are so proud of our thriving dolphin family. The first few days and weeks of a young dolphin's life are extremely critical, and our highly experienced team will closely monitor moms and calves around the clock in the coming weeks," says Christine Mihelcic, General Manager of Dolphin Quest.
Ely and calf bonding after the birth: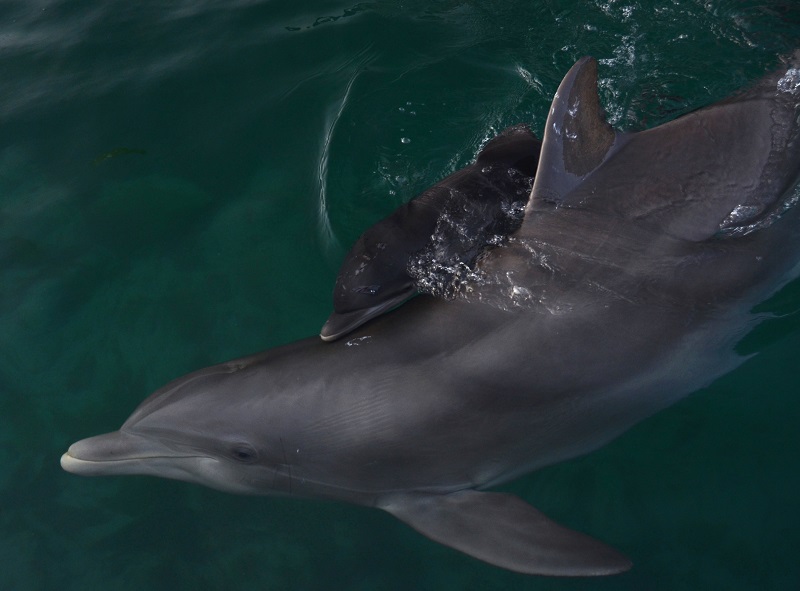 A spokesperson said, "Through active participation in Dolphin Quest reproductive studies, Ely, together with other dolphins, veterinarians and trainers, is helping scientists better understand the increasing pressures on wild dolphin populations.
"At Dolphin Quest, with excellent maternal nutrition and neonatal care, our infant survivability is almost 90%, while dolphin researchers believe that due to pollution, habitat destruction, and depleted fish stocks, dolphins born in the wild have a much more difficult time surviving.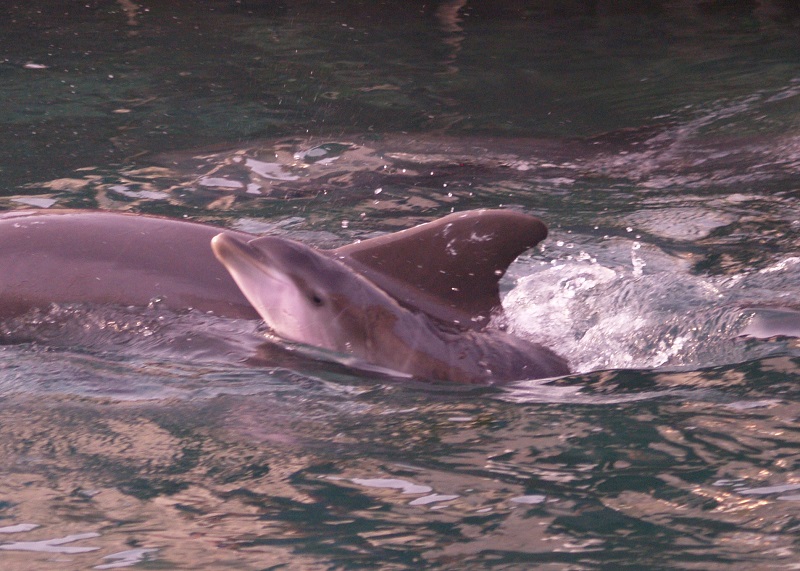 "Please join Ely and Dolphin Quest in our efforts to better understand and improve the odds for wild dolphin babies. You can help by visiting Ely at Dolphin Quest [as a portion of program fees supports critical marine research], taking the pledge to purchase only sustainable seafood, or by joining Dolphin Quest in funding crucial wild dolphin population studies like the Sarasota Dolphin Research Program, and tell them Ely sent you!"
Read More About
Category: All, Environment, News