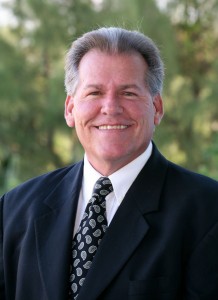 Bermuda CableVision is inviting the public to begin celebrating Bermuda Day early with a family concert to be held on Sunday, May 25 at 5.30pm at the National Sports Centre. The event – called "To Bermuda with Love" – is being organised to benefit CableVision's "Open Hands, Loving Hearts" food drive, which was launched in April 2013.
A spokesperson said, "The show will feature a diverse array of local talent, including some of Bermuda's best-loved dancers, musicians, childrens' groups, and other artists.
"Among the many entertainers who will be performing that evening are En Harmony, Shine Hayward, The AME Church Mass Choir, Bermuda Institute School Choir, Filipino Dancers, Elizabeth Nuega and Alex Alferez, St. George's Prep School, Portuguese Dancers, Hamilton Seventh Day Adventist mass choir, Sandy Secondary Drumline Band, The Hamilton Seventh-Day Adventist Church men's Choral group, and more.
"There is no monetary admission fee, however attendees are asked to donate at least three non-perishable food items per person. The donations will be distributed by CableVision to local charitable organisations around Bermuda who are running feeding programmes for the needy.
"The concert will be the third musical event organised by Bermuda CableVision in support of the Food Drive. Last year's shows included a Gospel concert in September and a Childrens' Christmas Musical concert in December.
"Both drew large crowds, with island residents of all ages bringing food donations and enjoying the family fun. Many government dignitaries were also in attendance and showed their support for the programme. Audiences were treated to rarely-seen performances by a diverse array of local talent, while their generous donations resulted in large amounts of food being collected to help feed needy people in Bermuda."
CableVision CEO Terry Roberson [pictured above] said, "We are very excited to be bringing another one-of-a-kind show to the Bermuda public to help support our 'Open Hands Loving Hearts' Food Drive.
"To Bermuda With Love will showcase some of the island's most gifted performers, all coming together to show their love for Bermuda and their support for this very worthy cause. We invite everyone to come out and enjoy this family event where they can experience great entertainment while taking a step toward ending hunger in Bermuda."
"Bermuda CableVision launched its "Open Hands Loving Hearts" food drive in April of 2013. Since then, dozens of schools, businesses, and churches across Bermuda have participated by collecting food items and placing them in CableVision's "big blue barrels" at various locations around the island."
Rollin Nathan, Bermuda CableVision's sales manager and key organiser of the May 25 concert, said, "We are delighted to offer another opportunity for all Bermuda residents to come together and enjoy an outstanding programme of entertainment while helping the less fortunate in our community.
"This will be a great occasion to begin celebrating Bermuda Day early as we turn the spotlight on some of Bermuda's most talented performers. We look forward to seeing as many people as possible this Sunday and to sharing the love once again via this very memorable and uplifting show."
Read More About
Category: All, Entertainment, Music