The students of the Bermuda Glee program are getting set to present this year's show, dubbed "Iconic," on July 5, 2014 at the Berkeley Institute.
A spokesperson said, "Bermuda Glee is a seven day performing arts intensive program presented by Troika Bermuda for students aged 14-18 years. During the program, students and teachers from the public and private schools work together to prepare original music theatre pieces for the show."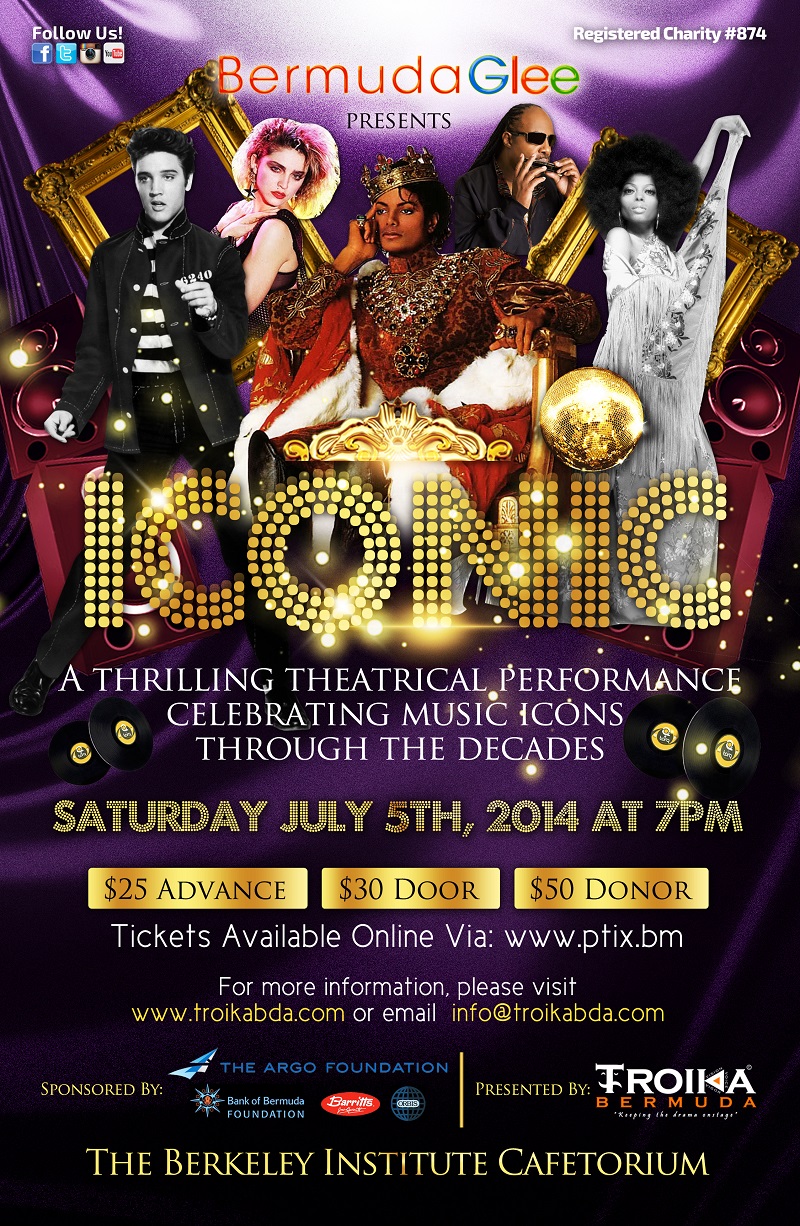 "This year's show, entitled "Iconic," is a thrilling theatrical performance celebrating musical icons through the decades.
"Established by The Argo Foundation in 2011, the Glee program was proposed to provide a unique experience that would break down barriers in Bermuda among the youth, in turn fostering collaboration and partnership. Through collaboration, the program enables the development of new relationships that support Bermuda's continued growth as a multiracial, multicultural society."
Highlights from Bermuda Glee's 2013 show:
Tickets to the Saturday, July 5 performance, which will be held at the Berkeley Institute, can be purchased online at ptix.bm. All tickets are $25 in advance, $30 at the door, and $50 for donors. Show time is at 7.00pm.
The 2014 Bermuda Glee program is sponsored by The Argo Foundation, The Bank of Bermuda Foundation, Orbis, and Barritts – Dasani.
Read More About
Category: All, Entertainment, Music