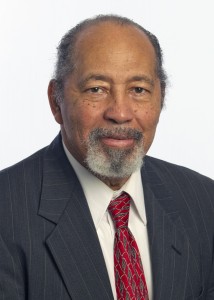 The Minister of Community, Culture and Sports Wayne Scott  extended condolences to the family of the late Dr. Gary Burgess, saying Bermuda "has lost one of our preeminent Bermudian artists. He was truly a son of the soil and placed Bermuda on the international artist stage.
"His legacy and work will inspire the next generation of Bermudian artist to excel both here and abroad. We are most proud of his accomplishments and more importantly his commitment to improving the Arts in Bermuda," added the Minister.
In remembering Dr. Burgess, the Director of Community and Cultural Affairs, Mrs. Heather Whalen recalled, "Dr. Gary Burgess was a Programme Coordinator at the Department of Cultural Affairs from 1999 through 2005. He worked with many of us at the then Department of Cultural Affairs.
"The published biography does not mention that Dr. Gary Burgess started the Artist-in-Residence programme which later evolved into the Writer-in-Residence programme. Through this initiative, he introduced many talented musicians and vocalists to the island.
"During his time in office as the Programme Coordinator, Dr. Burgess was responsible for organizing the Bermuda Day Parade. Dr. Gary, as he was fondly remembered, also performed several times with Ruth Thomas and Company. In 2011, Dr. Burgess served as a Grand Marshall for the Bermuda Day Parade"
Mrs. Whalen added, "It should be noted that Dr Burgess with all his accomplishments was a very humble and unassuming man who believed in giving back to his community."
Dr. Burgess made his American debut in 1973 as a tenor with the San Francisco Opera Company. In the same year he made his European debut with the Greek National Opera.
Over the course of his career, Dr. Burgess performed with many major orchestras across the US and Canada and worked with some of the world's most distinguished conductors.
He had over 45 operatic roles, including most of the major tenor roles in the standard repertoire and over 30 major oratorios and orchestral works under his belt. In addition, he directed or conducted over 35 operas, along with a number of operettas and Broadway musical productions.
Read More About
Category: All, Entertainment, Music